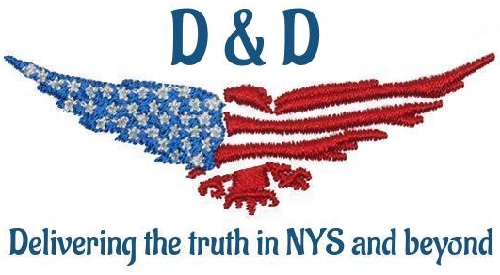 D&D Delivering the Truth in NYS and Beyond
Truths are out there. Those who appreciate knowledge and sound debates can learn from this show. I want to provoke and intrigue listeners to to explore more after listening to the show. The show will open new areas of endeavor both mentally and spiritually and challenge status quo.
Your hosts Diana and Dean
Diana and Dean's focus is freeing NYS and beyond from all political, medical and social oppression. We seek change from the current big government and a return to a truly representative republic with limited government and maximum freedoms.
Dean was born in NYC and grew up in the swamps of DC. He's been a resident of the People's Republic of NY for the past 33 years. Because of the corruption of NYS politics, Dean has been involved in local, county and state politics for the past 15 years trying to bring the state and country back to the vision that the founding fathers had for us. He has degrees in Chemical Engineering from the University of Md., and a BA in business from Marshall University. He spends weekends in the winter as a ski racing coach.
Diana was born in the swamps of DC and came to WNY as a military child.
Show Times
4:30-6pm Pacific, 7:30-9pm Eastern