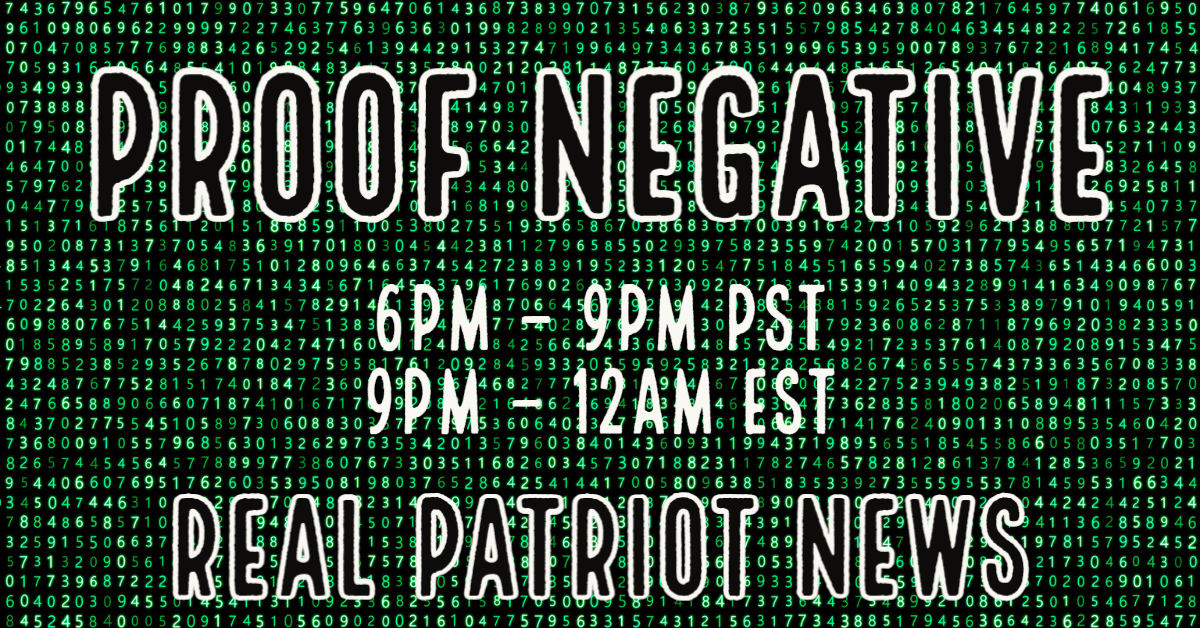 Welcome To The Proof Negative Radio Show!
On this show,  discussions feature anti-New World Order type news, and share health and wellness issues. Some usual topics discussed are: Common Core, RFIDs, Agenda 21, GMO Foods, and detoxing through food and herbs. Current events of the day are brought up and commented on. Most shows are caller-heavy. People enjoy calling in to the show and speak to Proof on the topics of the day.
I'm your host, Proof Negative
Proof Negative is the host of "The Proof Negative Radio Show" on Freedomizer
Radio. Proof discusses alternative news, independent politics, & health and wellness
issues. Proof also is the founder and President of Barefoot Is Legal
(barefootislegal.org) , a 501c3 non profit sharing health information, giving support,
& answering questions about living a barefoot lifestyle.
Proof is also a detox smoothie master, and has helped people lose weight, and get their health under control using various smoothie recipes.
Some secret things about Proof Negative:
* Started radio in 2008, and started Freedomizer Radio in January 2010.
* Fave junk food: ice cream
* Was a very big fan of Casey Kasem's American Top 40
* Is a HUGE fan of exotic fruit, and especially enjoys mangosteen, longans, & rambutans
*Among Proof Negative's favorite news sources is http://www.naturalnews.com , http://www.infowars.com, & http://www.rt.com
*Proof's dad is a vegetarian – who HATES vegetables.
* Is the oldest of 5 children, and has 2 kids of his own
Some of Proof's guests over the years include:
Ron Paul
Gary Johnson
Cynthia McKinney
Bob Barr
Chuck Baldwin
Stewart Rhodes
Jordan Page
Jennifer Hutt
Comedian Grandma Lee
Richard Gage
Pastor Lindsey Williams
Pastor Texe Marrs
Sonia from The Truther Girls
Vani Hari aka The Food Babe
– and hundreds of other guests.