US Rebukes Close Ally Egypt For Using Child Soldiers
A report published by Human Rights Watch (HRW) on Tuesday says that the US has added Egypt to its list of countries believed to be using child soldiers.
According to the report, the designation by the State Department comes after a number of independent investigations, which found that Egypt's military has been conducting joint operations with allied militia groups in northern Sinai that recruit children.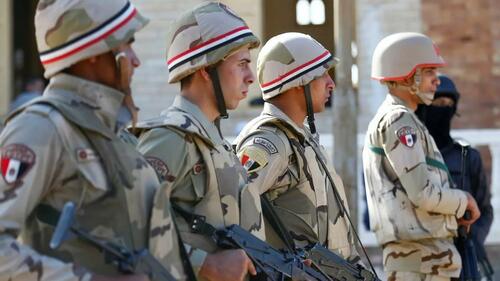 These operations often included combat against groups such as the Islamic State-affiliated Wilayat Sinai. Some of those recruited to fight were as young as 16, and were used for various tasks, including logistics and combat operations.
Previous reports and investigations have revealed that the child soldiers were wounded or killed in the fighting. HRW also cited a number of videos shared on social media platforms, such as Facebook and TikTok, which have depicted child soldiers engaging in military operations.
Last month, the UK-based Sinai Foundation for Human Rights (SFHR) said that between 2013 and 2022, children as young as 12 were enlisted, with some under 18 directly participating in hostilities.
Others were tasked with spying, delivering food to military checkpoints and disassembling explosives, the group found. HRW's findings, released on Tuesday, come after a months-long investigation by SFHR, partly based on testimonies from the children's relatives, pro-government militia members and a child allegedly enlisted by armed forces.
Under international law, governments are prohibited from recruiting children under the age of 15 for any purpose. Such recruitment by either a government or armed groups is listed as a war crime in the International Criminal Court statutes.
SFHR said it was calling on the Egyptian government to "immediately halt the recruitment, enlistment and use of children under 18 as combatants or in military support roles that expose them to danger".
Before the Ukraine war, Egypt consistently ranked second in the world among highest US foreign aid recipients…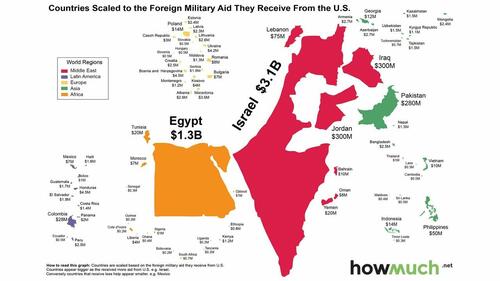 Summary executions
The IS faction Wilayat Sinai has been directly responsible for the deaths of some of the child soldiers, including through executions.
In one instance, a 17-year-old was beheaded in front of his father with a scalpel, and his head was then left by a railway crossing in his village as a warning to others alleged to have worked with the Egyptian authorities.
Other children were seriously wounded during their work, including several injured while trying to defuse explosives, SFHR said. Since 2015, local tribes in the area have formed a pro-government militia.
The conflict has caused military and civilian casualties, although it is difficult to gauge the full picture as journalists have often been barred from the area.
Tyler Durden
Wed, 09/27/2023 – 22:40