Morgan Stanley Created 2015 Hunter Biden Dossier Highlighting "Fraudulent" Looking Schemes And "Suspicious" Transactions
Whistleblowers at Morgan Stanley raised the alarm over what they thought looked like "fraudulent" schemes and "suspicious" transactions all the way back in 2015, eventually escalating his concerns to the US Securities and Exchange Commission (SEC) just a few days before Donald Trump won the presidency in 2016, according to documents obtained by Just the News.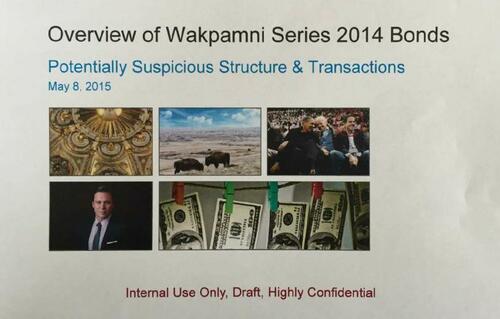 "Due diligence on involved parties reveals less than clean records," one Morgan Stanley investment bank compliance presentation from May of 2015 states.
The bank even created a dossier about Hunter Biden's history, including his expulsion from the US Navy, his association with Ukrainian energy giant Buisma, and photos of the Bidens.
In a May 8, 2015 presentation deck titled "Overview of Wakpamni Series 2014 Bonds Potentially Suspicious Structure & Transactions," the bank warned that some activities – such as the Native American tribal bond scheme, required the bank to take compliance action.
"No clear illegal activity is being accused, but authors of this presentation determined activity was suspicious enough to warrant escalation of review by appropriate internal Compliance representatives," reads the presentation, which singled out several business partners, including Devon Archer and Hunter Biden.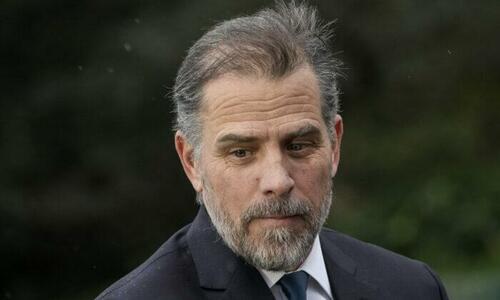 "The Navy Reserve discharged Vice President Joe Biden's son Hunter this year after he tested positive for cocaine," it states.
The dossier also flagged an August 25, 2008 NYT article noting that Hunter had been "Caught Up in Hedge Fund Trouble," stating "A son and a brother of Senator Joseph R. Biden Jr. of Delaware are accused in two lawsuits of defrauding a former business partner and an investor of millions of dollars in a hedge fund deal that went sour."
See below (via Just the News):
As JTN further reports:
The presentation is one of the earliest known whistleblower activities to raise serious questions about Hunter Biden and his foreign business exploits. It triggered suspicious activity reports (SARS) filed by banks and a SEC complaint that would eventually lead to the 2016 indictment of several Hunter Biden business partners in a bond fraud scheme and later FBI and IRS investigations targeting Hunter Biden himself for tax evasion.

While SARS reports are frequently generated by compliance officers in the financial industry, the step of independently reporting information directly to the SEC is much more rare.  

The documents obtained by Just the News chronicle the efforts by at least one vice president inside the Morgan Stanley investment bank to blow the whistle on companies affiliated with Hunter Biden and one of his chief business partners, Devon Archer. The concerns included that the firms may have been involved in a fraudulent bond scheme with the Native American Wakpamni tribe and may have improperly benefited from tax dollars in a separate technology investment.
After some time, two Morgan Stanley officials filed whistleblower complaints against Hunter Biden with two federal agencies.
Read the rest here…
Tyler Durden
Thu, 09/07/2023 – 22:40