US 'Rent-A-Womb' Industry Thrives Due To Demand From Parents In China: Researcher
Authored by Ella Ella Kietlinska and Joshua Philipp via The Epoch Times (emphasis ours),
The "rent-a-womb" industry pipelines children born of surrogates in the United States to parents in China, a researcher said. Babies born this way automatically gain U.S. birthright citizenship.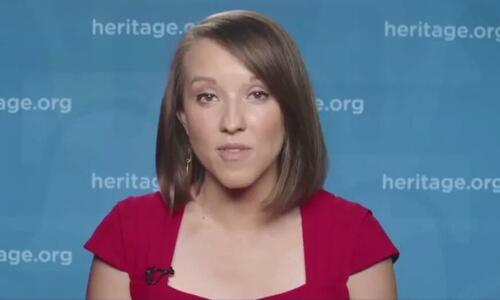 Chinese "rent-a-womb" industry, has been burgeoning in the United States for about a decade, particularly in California, where laws regulating commercial surrogacy and in-vitro fertilization (IVF) are permissive, said Emma Waters, a research associate for the Center for Life, Religion, and Family at The Heritage Foundation.
Surrogacy, a practice where a woman carries a pregnancy and gives birth to a baby for another person or couple, is completely banned in China.
Therefore Chinese couples use services offered by American fertility clinics that create for them embryos potentially having the biological makeup of the Chinese nationals, and birth the baby in the United States, Ms. Waters said in an interview on Epoch TV's "Crossroads" program on Aug. 11.
With birthright citizenship laws in the United States, that child, who may be 100 percent Chinese national in their biology and genetic makeup, actually gains and maintains the full rights of U.S. citizenship, Ms. Waters explained.
When that child turns 21, even the parents can apply for a green card and eventually get citizenship, "which is a much faster and cheaper process than if they were to apply for citizenship through some of the traditional methods," she added.
Threat to National Security
Giving foreign nationals full access to American citizenship through the wombs of American women poses "a huge national security threat," Ms. Waters said.
"If a child is born and raised in China, inculcated in their culture, and very loyal to their lands, when they come to the United States, they're not being flagged as a foreign national who's applying for a job or applying to work in a research lab—they are applying as a U.S. citizen."
"There's not a database that's publicly available or easy to access where these children are being listed. And so should they apply for jobs, employers in government or private sector have no idea of the background that they're dealing with."
The situation was made possible due to the lack of regulation and laws around this, Ms. Waters said.
Ms. Waters suggested that the House Select Committee on the Chinese Communist Party, which has been studying Chinese investment in areas such as entertainment, farmland, and media, needs to spend more time investigating Chinese investment in Americans through Chinese children created in America by in-vitro fertilization and commercial surrogacy.
How Fertility Industry Works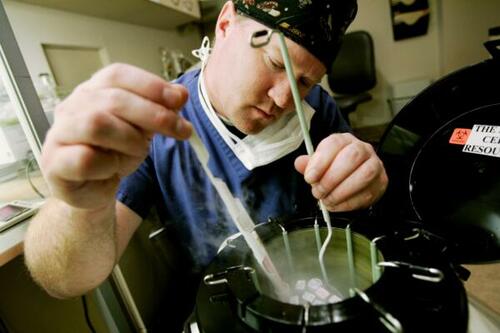 When Chinese nationals connect with a fertility clinic, particularly in California, they have an option to "either create an embryo using their own sperm and egg or they can purchase a sperm or egg," Ms. Waters explained.
In many cases, they travel to the United States, but with the current technology, they are technically not required to leave China in order to create an embryo, she continued.
"A Chinese couple or individual can simply work with a U.S.-based agency to send their reproductive material (sperm, egg, or embryo) to an IVF lab and implant it in a hired surrogate [in the United States] to produce a viable pregnancy," Ms. Waters wrote for the Heritage Foundation.
Ms. Waters reviewed recently about 450 fertility clinics, particularly in California, but there is many more outside of that. she said. "Many of these fertility clinics actually have a direct or indirect connection to China."
Read more here…
Tyler Durden
Sun, 08/20/2023 – 22:30