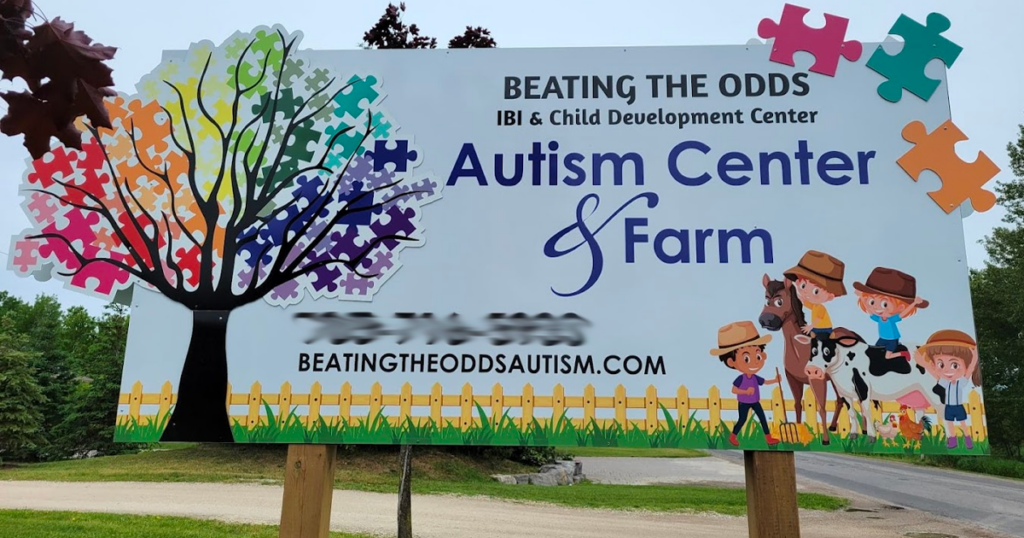 Text messages obtained by True North seem to contradict convicted sex offender Lauriston Maloney's claims to the media that he did not interact with the children at his wife's childcare centre for autistic kids. 
In July, Maloney told CTV News that he had played no role at his wife's facility, Beating the Odds, in the Ontario Township of Essa. 
Laureli Barrett, who is a parent that sent her child to Beating the Odds, has shared a text message conversation with a number that belongs to Maloney's contracting business, High Class Renovations & Construction, in which the person on the other end of the line offers to drive the child home. 
"Charles is having fun here lol. We can bring him to the neighbors now if you want?" the message reads. 
After Laureli responds, another message states: "Ok no problem. He is on his way." 
Maloney said to reporters that he didn't "have anything to do" with the children at the centre. 
"No, I don't have anything to do with the children. I have no interaction with them. My wife has, for every child, there's a supervisor who watches that child individually. It's one-to-one therapy, so no, I have no involvement with the children," said Maloney. 
Additionally, Amber Maloney, who runs the facility said she operated the business "solely without him." 
"Yes, we share the same property address, but he does not work with these kids. He has his own job that brings him off-site and allows me to operate solely without him," said Maloney. 
Lauriston Maloney currently faces charges of human trafficking, administering a noxious substance, fraud over $5,000 and uttering a forged document. He is currently awaiting a decision on bail. The alleged crimes do not involve any children at Beating the Odds. 
This isn't the first time Barrett has contradicted Maloney's claims. In July, shortly after the Ontario Provincial Police released a rare warning indicating that a convicted sex offender involved in crimes against children lived at the child care centre, Barrett protested outside of Maloney's home. 
"(My son has) been here for a year and a half between therapy services, behavioral services and the camp," alleged Barrett. 
"I have text messages from that man from June 25th. He was with my son, wanting to drop my son off at home. His father picked him up and his father saw him in the kitchen. I see him there three days a week, at least with the kids, he's a liar."
Amber Maloney was released on bail this week for human trafficking and other charges. 
According to Barrett, she disagrees with the decision to release Maloney on bail. 
"As a Canadian I am outraged with the justice system and the roundabout bail for people with offences like sex crimes, crimes against women and children. The Liberal government has failed every single Canadian, with their safety, community but allowing lesser sentences. If liberal judges were removed and replaced with anyone else these people wouldn't just get a slap on the wrist. I feel for the safety of all victims in this matter," Barrett told True North. 
With files from Harrison Faulkner.