Mysterious Land Acquisition Group Sues Farmers After Buying Land Surrounding Air Force Base
Authored by Masooma Haq via The Epoch Times (emphasis ours),
An agriculture land acquisition company that is reported to have bought up land on three sides of a major U.S. Air Force base in California is now suing the farmers who sold them the land.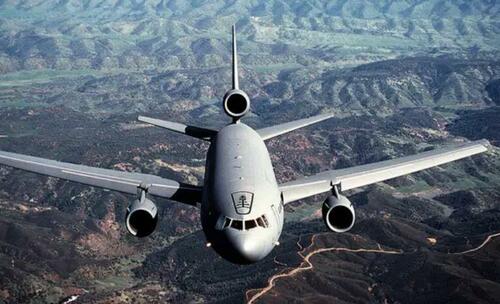 Flannery Associates LLC spent nearly $800 million to buy the land surrounding Travis Air Force Base, then filed a $510 million lawsuit in May against the farmers.
Rep. John Garamendi (D-Calif.) told NewsNation the suit is likely a tactic to financially destroy the farmers.
Mr. Garamendi said some of the families he has spoken to did not want to sell to Flannery, but the company made them offers for huge amounts. Flannery's lawsuit accuses the farmers of conspiring to inflate the price of the farms.
"It's a suit designed to force the farmers to lawyer up, spend tens of thousands of dollars on lawyering, and maybe at the end of the day, bankrupt themselves," Mr. Garamendi said. "In fact, that has happened to at least one family that I know of and I've heard rumors that another family simply said we can't afford the lawyers."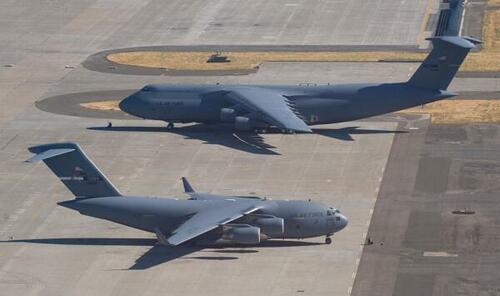 Intimidation Suspected
According to The Wall Street Journal, the U.S. Air Force's Foreign Investment Risk Review Office has not been able to determine who is funding the purchases, even after an 18-month investigation into the purchase of the 140 properties around the Air Force base.
Based on property records, the land covers California's Solano County from the Sacramento River to Fairfield, including land directly bordering three sides of the Air Force base, The Wall Street Journal reported.
Sarah Donnelly is a member of the city council for Rio Vista, California, which borders the land purchased by Flannery. She said she is highly suspicious of Flannery's motives.
"The Flannery group is an unknown entity," Ms. Donnelly told The Epoch Times in an emailed statement. "Based on the fact that they are suing our farmers, their intentions are suspect."
"I can only assume they are suing as a form of intimidation," she added.
ABC7 reported the company began purchasing the land in 2018, and accelerated purchases in 2022 and 2023.
Flannery, represented by Skadden, Arps, Slate, Meagher & Flom, claims lost profits from land it did not buy and from overcharges for properties it did purchase.
"If the conspirators had acted independently, they could have each individually negotiated a sale with Flannery and made tens of millions of dollars in profits," Flannery's attorneys said in the complaint. "But the conspirators wanted to make hundreds of millions."
National Security Concerns
The suit against the California farmers comes at a time when U.S. lawmakers have been growing increasingly alarmed about farmland purchases by U.S. adversaries, such as China and Iran.
Congress is imposing more guards against foreign adversary purchases of land near sensitive sites.
U.S. Reps. Mike Thompson (R-Calif.) and Mike Gallagher (R-Wis.) introduced legislation on July 12 to strengthen and expand protections around national security sites, critical infrastructure, and farmland.
"Protecting national security and food security go hand in hand in our region—which is why it is vital to know who owns land around national security sites," Mr. Thompson said in a statement.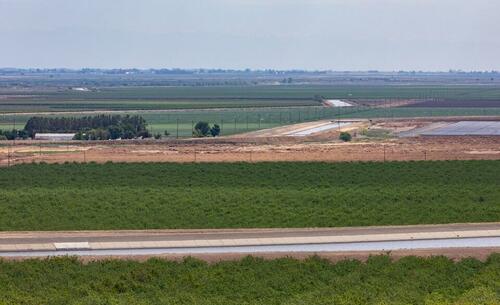 Public records of Solano County, where Travis Air Force Base is located, can trace Flannery Associates LLC back to Feb. 9, 2018. Roughly 52,000 acres with 314 land purchases are directly connected with this mysterious company.
"The land purchases go up to the fence of Travis Air Force Base, the home of the largest wing of the Air Force's Air Mobility Command," Thompson's office said in the statement.
When asked if he had spying concerns, Mr. Garamendi, who represents the area where Travis Air Force Base sits, told ABC7 he had "every reason in the world" to suspect there is spying going on.
"This land is adjacent to a critical national security platform, Travis Air Force Base; therefore [it's] an area where spy operations or any other nefarious activity could take place," he said. "That could detrimentally impact the ability of Travis Air Force Base to operate in a moment of national emergency."
In addition, U.S. senators recently approved a measure in the National Defense Authorization Act that would prohibit China, Iran, North Korea, and Russia from purchasing U.S. farmland and would screen American investment in high-tech ventures on foreign adversary soil.
The provision passed in a vote of 91–7.
Lear Zhou and Reuters contributed to this report.
Tyler Durden
Thu, 08/03/2023 – 22:00