Ex-Mossad Chief: Netanyahu Government Worse Than Ku Klux Klan
The former head of Israel's Mossad says the ruling coalition of Prime Minister Benjamin Netanyahu is filled with "extreme lunatics" that are "a lot worse" than the Ku Klux Klan.  
In a Thursday interview, Tamir Pardo, who led the Israeli intelligence agency from 2011 to 2016, said national security minister Itavar Ben Gvir and finance minister Bezalel Smotrich represent "horrible racist parties" — respectively, Jewish Power and Religious Zionism — that make the Klan pale in comparison.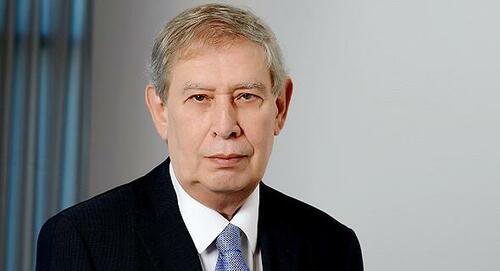 However, Pardo said suggestions that Netanyahu is being coerced by extremists amounds to "urban legend," telling Kan radio, "The leader has lost his mind. Nothing that has happened would have happened if the prime minister didn't lead this process."
Substantiating the comparison, Pardo pointed to Smotrich's call for the wholesale destruction of an entire Palestinian village. In the wake of the killing of two Israeli brothers, Smotrich liked a tweet in which a West Bank Israeli mayor called for the government to "wipe out the village of Huwara today." 
When asked why he "liked" it, Smotrich said, "Because I think the village of Huwara needs to be wiped out. I think the State of Israel should do it," adding that "God forbid" private Israelis take matters into their own hands. 
Israeli settlers are rampaging through the Turmus Aya village.

Fires can be seen from miles. People are locked inside their homes. Multiple vehicles & farms burned down…

All with total impunity & ZERO consequences!

Yesterday settlers burned & damaged 134 cars & wounded 34! pic.twitter.com/tNNBIT3sJw

— Muhammad Shehada (@muhammadshehad2) June 21, 2023
Previously, Smotrich called for Palestinian mothers to be separated from Jews in the country's maternity wards, saying, "[My wife] would not want to sleep next to someone who just gave birth to a baby who might want to murder her baby in twenty years,"
Meanwhile, security minister Ben-Gvir decorated his home with a poster of mass murderer Baruch Goldstein, who in 1994 killed 28 Muslim worshippers and wounded 125 in the Cave of the Patriarchs massacre. 
Exposing the hypocrisy of the Israeli government, Pardo said that if a different country adopted laws against Jews akin to the anti-Palestinian laws being passed by the Knesset, it would be considered anti-semitic. For example, this week saw the passage of a law empowering about half of Israeli's small towns to bar Palestinians from moving in. 
Within hours of the Israeli president meeting with President Biden and addressing Congress, the Israeli occupation government bulldozed the farming plot of a Palestinian community, in the occupied West Bankpic.twitter.com/qQdZhUI7KP

— Rachael Swindon (@Rachael_Swindon) July 21, 2023
Pardo has been outspoken against the Netanyahu government's drive to reform Israel's judiciary system. Middle East Eye notes that in a speech against that effort, Pardo said that if a law was passed to remove the Supreme Court's ability to apply a "reasonableness" standard, Israel would "be similar to Iran and Hungary – ostensibly a democracy, in practice a dictatorship."
That law was passed Monday, following months of enormous protests across the country. Pardo pins the division on Netanyahu: "A nation has been torn in two and the prime minister does not blink and shows happiness on his face."  
Tyler Durden
Fri, 07/28/2023 – 21:05