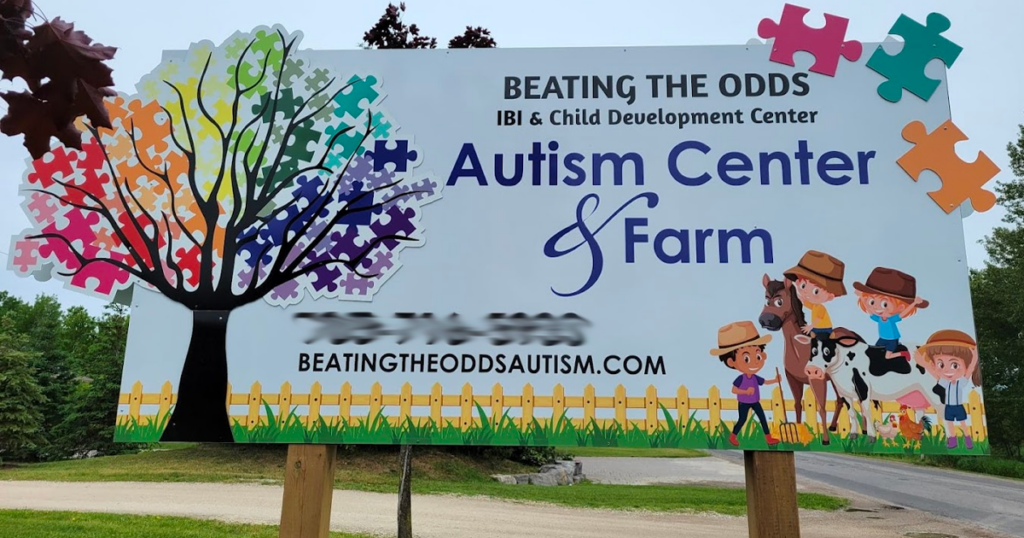 The Ontario Provincial Police are warning residents in Essa Township that a man convicted of child sex crimes lives at a childcare centre for kids with autism. 
According to the OPP press release, 42-year-old Lauriston Charles Maloney "has regular access to" Beating the Odds child care. 
"Maloney is a convicted sex offender with several prior convictions, which include human trafficking of children," wrote the OPP.
According to OPP Sgt. Jason Folz, Maloney has 16 criminal charges related to trafficking minors for sex. 
"It's a total of 16 criminal charges related to human trafficking and trafficking of minor age children, which has put him on the sex offender registry," Folz told Global News. 
Despite the past convictions, Maloney has no court orders which prevent him from accessing children. Maloney is married to the owner of the daycare centre.
"Members of the public are reminded that, although Maloney does present a safety risk, his rights are guaranteed under the Charter of Rights and Freedoms," wrote the OPP. 
"As such, the Nottawasaga OPP will act to protect these rights if they are infringed."
According to authorities, a decision was made to release a community warning following a "careful review of the offender as it relates to issues of public safety."
"The Police Services Act permits the commissioner of the OPP, the local chief of police, or his/her designate, to make public notification regarding high-risk offenders in the community if the community's safety will be enhanced by the release of the offender's personal information," wrote the OPP.
True North reached out to Beating the Odds for comment regarding Maloney but did not receive a response by the deadline. 
"The "camp" is run out of a residence. Maloney lives at the residence," Folz told True North in a written statement.
"The offenders spouse runs that camp and is well aware of his background. The OPP investigators from the Nottawasaga Detachment regularly monitor and check in with those on the Ontario Sex Offender Registry."