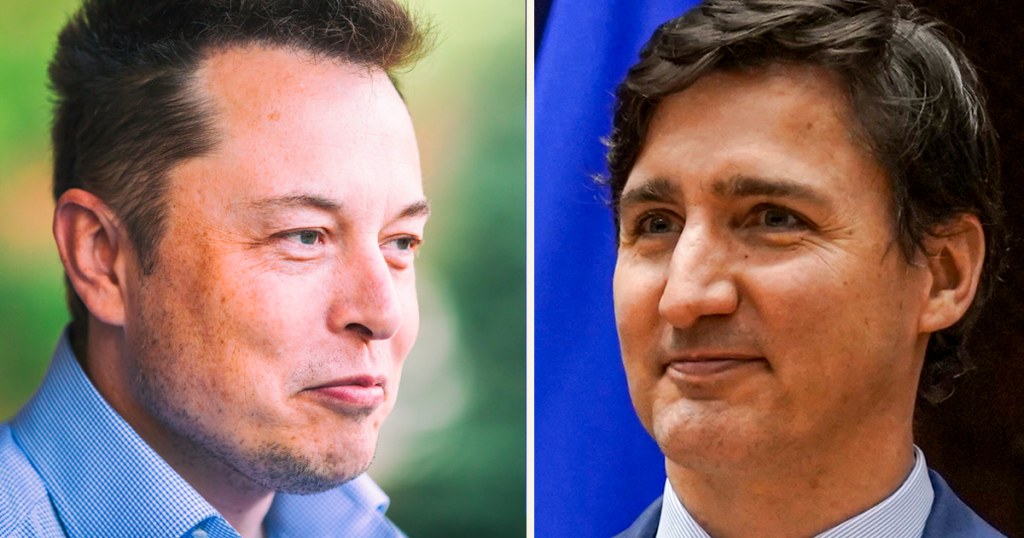 Billionaire Elon Musk mocked Prime Minister Justin Trudeau for blaming the "American right wing" for Muslim communities opposing gender ideology being taught in schools.
Musk shared his thoughts on Twitter by replying with the clown emoji to a New York Post story on Trudeau's comments. 
As previously reported by True North, Trudeau lectured members of Calgary's Muslim Community concerned about gender ideology, telling them "there is an awful lot of misinformation and disinformation out there," due to "people on social media, particularly fuelled by the American right wing… spreading a lot of untruths about what's actually in the provincial curriculum." 
"These are people in the far right who have consistently stood against Muslim rights and the Muslim community, but they're weaponizing the issue of LGBT, which is something that, yes, Islam has strong opinions on, the same way that the religious right in Canada, the Christian right, has strong opinions against as well."
Trudeau also suggested that older Muslims are more opposed to the LGBTQ community than younger generations, and called on Muslims to unite with the LGBTQ community because both are facing "increasing levels of violence and hatred."  
Trudeau's comments received criticism from Muslim community members, in addition to being mocked by Musk.
"We are Muslim parents, and he is careless about us or our feelings as of now. He wants our next generation, he wants to protect the LGBTQ Muslim kids, he wants to protect our kids from us parents," said the man who posted the video of Trudeau to TikTok.
"(The) prime minister delivered many soft threats, and he showed his fear of us Canadian groups building bridges with each other because this move will make him lose power and control."
This is not the first time that Musk has criticized Trudeau. 
The Billionaire Twitter owner and Tesla founder shared a meme comparing Trudeau to Hitler during the Freedom Convoy. The latter featured a photo Hitler with the text "stop comparing me to Trudeau – I had a budget." Musk later deleted the meme.
Musk has also criticized Trudeau's internet regulation policies, saying they sound like "an attempt to muzzle the voice of the people of Canada." Musk believes Canada needs a new government to protect free speech
True North reached out to Trudeau's office for comment, but they did not respond in time for publication.