Harvard Morgue Manager Accused Of Selling Stolen Body Parts In 'Unlawful Interstate Transport' Scheme
A former morgue manager at Harvard Medical School was indicted on federal charges for stealing body parts of donated cadavers and reselling them to individuals in a nationwide human-remains trafficking scheme. 
Cedric Lodge worked at the medical school's morgue in Boston. He allowed buyers into the school's morgue to create a shopping list of body parts, able to choose from skin, brains, heads, and bones, according to the five-count indictment filed Tuesday in US District Court for the Middle District of Pennsylvania.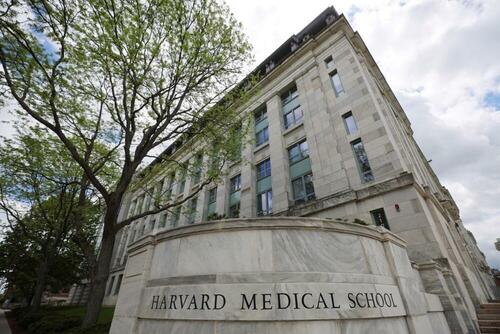 Lodge "stole dissected portions of donated cadavers, including…heads, brains, skin, bones, and other human remains, without the knowledge or permission of (the school) and removed those remains from the morgue in Massachusetts and transported them to his residence in New Hampshire," the indictment said. 
"Some crimes defy understanding," United States Attorney Gerard M. Karam wrote in a statement. 

Karam continued: "The theft and trafficking of human remains strikes at the very essence of what makes us human. It is particularly egregious that so many of the victims here volunteered to allow their remains to be used to educate medical professionals and advance the interests of science and healing. For them and their families to be taken advantage of in the name of profit is appalling. With these charges, we are seeking to secure some measure of justice for all these victims." 
The indictment alleges Lodge and his wife, Denise, sold body parts to others, including Katrina Maclean and Joshua Taylor. 
Maclean owns Kat's Creepy Creations, a store in Peabody, Massachusetts, where the indictment says she sold the stolen body parts to others. 
Investigators claim Maclean asked Lodge for human skin so a mortuary and crematorium employee in Little Rock, Arkansas, could tan the skin to create leather.  
Harvard University officials said: 
"We are appalled to learn that something so disturbing could happen on our campus — a community dedicated to healing and serving others." 
The medical school said they're working with federal authorities "to attempt to identify victims and contact as many of the victims' families affected by this case as possible." 
Tyler Durden
Thu, 06/15/2023 – 21:00