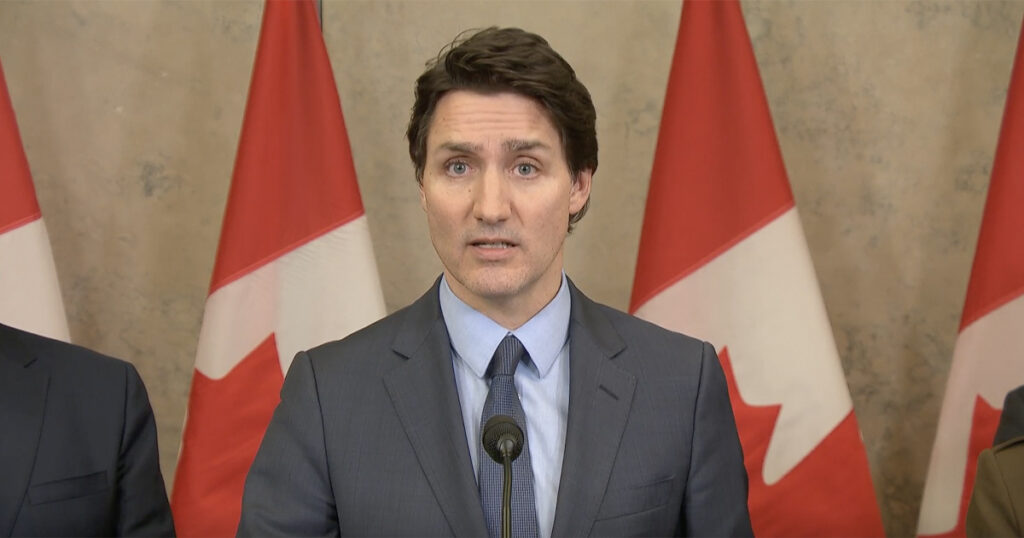 Prime Minister Justin Trudeau used a Toronto Raptors event on Thursday to launch partisan attacks against the Conservatives, blaming the rise in gun violence on the government of former prime minister Stephen Harper.
Trudeau gave a short speech alongside president of the Toronto Raptors Masai Ujiri in Toronto at an OVO Athletic Centre announcement.
During his remarks, Trudeau made several digs at "Conservative politicians" for allegedly stoking fears around violent crime. 
Yesterday PM @JustinTrudeau used a @Raptors event to launch partisan attacks against the @CPC_HQ and the Harper government for his failures in preventing a surge of gun violence. pic.twitter.com/bJSgM9z42A

— Cosmin Dzsurdzsa (@cosminDZS) June 2, 2023
"Let's be honest here, Conservative politicians spend a lot of time stoking fear around violent crime but they have consistently stood against measures to ensure less crime and fewer victims," claimed Trudeau.
"The truth is the previous Conservative government made absolutely no effort to tackle gun violence and to this day Conservative politicians continue to cozy up to the gun lobby but our government will continue to step up because this is what responsible leadership requires us to do." 
Harper has not been prime minister for nearly eight years. 
Major cities like Toronto have seen a sharp spike in gun crime incidents over the past few years. According to Toronto Police Services data, 2022 saw a 22.1% increase in total shootings and firearm discharges.
Last year, the city witnessed a total of 166 events with 64 people killed or injured. 
Trudeau marked the first National Day Against Gun Violence on Friday to raise awareness about the issue across Canada. 
On social media, Canadian Coalition for Firearms Rights spokesperson Tracey Wilson slammed the government for its failed approach on gun violence.
"Canada is experiencing a 32% increase in violent crime, a 92% increase in gang homicide, our revolving door legal system spits violent, repeat offenders back onto the street thanks to Liberal policies and drugs flow like water," said Wilson.
"This is a perfect example of being the worst, most ineffective, damaging, worthless government in the history of this country."