30-Ton Shipment Of Explosive Chemical Disappears Between California And Wyoming
A 30-ton shipment of ammonium nitrate, a chemical used as both fertilizer and as a component in explosives, has gone missing during a rail shipment between Wyoming and California last month, resulting in four separate investigations.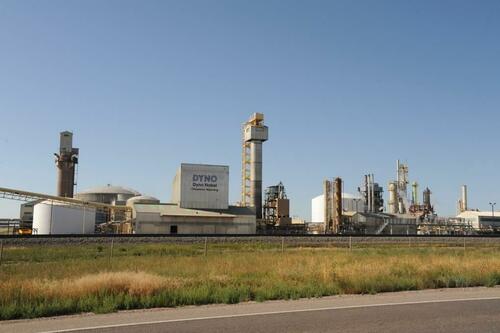 A railcar loaded with some 60,000 pounds of the chemical left Cheyenne, Wyoming on April 12, only to be found empty two weeks later at a rail stop in the Mojave Desert, according to a short incident report from the firm which shipped the ammonium, KQED reports.
The company, Dyno Nobel, made the report May 10 to the federal National Response Center, or NRC. The report also appeared last week in an NRC database of California incidents managed by the state Office of Emergency Services last Wednesday.

Ammonium nitrate is commonly used as fertilizer. It's also an ingredient in high explosives and was used in the homemade bomb detonated in the 1995 attack on the Murrah Federal Building in Oklahoma City.
According to Dyno Nobel, the Ammonium – transferred in pellet form in a covered hopper car similar to those used to ship coal – must have fallen from the car on the way to a rail siding (where a short track connects with the main track) around 30 miles from the town of Mojave in eastern Kern County, in a city called Saltdale.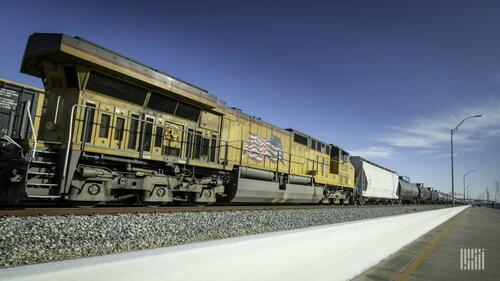 "The railcar was sealed when it left the Cheyenne facility, and the seals were still intact when it arrived in Saltdale. The initial assessment is that a leak through the bottom gate on the railcar may have developed in transit," said the company, adding that the two-week trip included multiple stops. They report having had "limited control" over the railcar operated by Union Pacific.
The railcar is being transported back to Wyoming for inspection.
Meanwhile, a representative for the Federal Railroad Administration says the investigation points to an improperly closed hopper car gate.
Tyler Durden
Fri, 05/19/2023 – 21:20