Deutsche Bank Settles Epstein Lawsuit For Up To $75 Million
Deutsche Bank has agreed to pay up to $75 million to settle a lawsuit brought by an Jeffrey Epstein victim who claimed that the bank had benefited from human trafficking by retaining Epstein as a client, the Financial Times reports.
The lawsuit is one of three ongoing cases involving lenders to Epstein – the two others being a combined case against JPMorgan Chase, which is being sued by a different alleged victim and the US Virgin Islands, where Epstein owned property.
The Deutsche Bank lawsuit was filed as a proposed class action in November, based on a New York law which temporarily allowed abuse claims to be brought beyond the statute of limitations.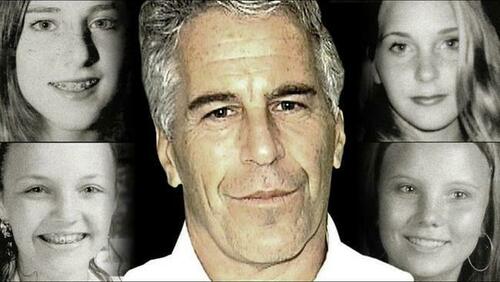 Jane Doe, the accuser, claimed the German bank "chose profit over following the law," and knowingly engaged in business that would "earn millions of dollars from facilitating Epstein's sex trafficking."
Judge Jed Rakoff stated in his order denying in part Deutsche's attempt to dismiss the case, said Epstein "solicited Deutsche Bank's advice about how to structure his withdrawals so as to evade notice . . . and he was shielded by Deutsche Bank's failure to file suspicious activity reports."
Rakoff added that it was "plausible" that the bank had directly benefited from human trafficking in his order to allow the case to proceed to trial.
According to the Times, dozens of victims may ultimately share the damages award, which will be distributed by an administrator that will assess individual claims. Each accuser could receive as much as $5 million according to the plaintiff's lawyer.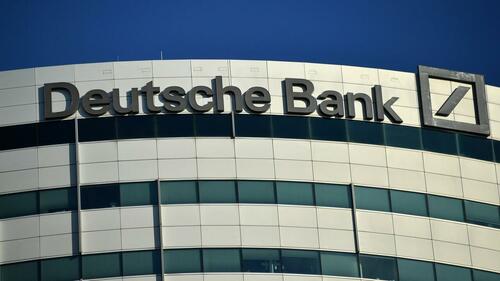 "We are proud to have achieved such a great result for victims who deserved justice from all who played a real role in their abuse," said Brad Edwards, a lawyer for Doe.
In 2020, Deutsche Bank paid New York State Department of Financial Services $150 million over its ties to Epstein and related internal compliance failures. Last year the bank also agreed to pay $26 million to shareholders who accused the bank of misleading them over their vetting process for clients.
Deutsche attempted to have the Doe case dismissed, arguing that $7.4 million she received from the late Epstein's estate in April 2022 covered their liability as well – and that Doe's "deficient" complaint did "not come close" to adequately allege that the bank was part of Epstein's sex-trafficking ring.
Epstein became a client of Deutsche Bank in 2013, years after he pleaded guilty to soliciting a minor for prostitution – and soon after JPMorgan dropped him as a client amid concerns over his lifestyle – including that he was paying victims in cash. Former JPMorgan banker Paul Morris who moved to Deutsche, Paul Morris, advised the bank that Epstein could bring lucrative clients with him.
Deutsche eventually severed ties with Epstein in 2018.
Tyler Durden
Wed, 05/17/2023 – 22:03