Berkeley Prof Admits Claimed Indian Heritage Was Heap Big Falsehood
A Berkeley professor who'd long claimed she was a Native American admitted this week that she's just a boring, plain ol' white woman.  
"I am a white person who has incorrectly identified as Native my whole life, based on incomplete information," Elizabeth Hoover confessed on her personal website. Resisting calls for her resignation, Hoover says she has "been working with restorative justice facilitators to better understand how members of the…community have felt harmed and betrayed, and ways I can work to meaningfully make amends." 
This news would be amusing enough coming from any professor on the leftist campus. What gives it extra luster is that Hoover is a professor of anthropology — the study of human societies and cultures.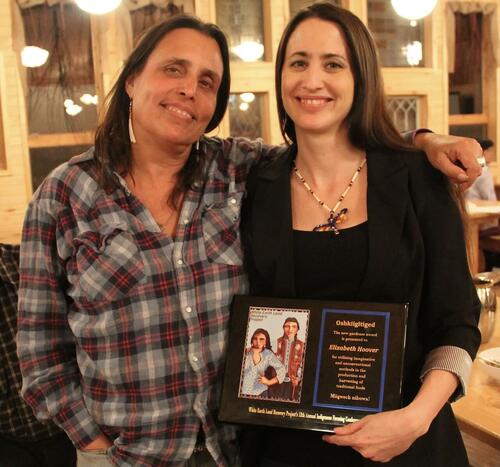 Hoover, who has a doctorate from Brown, claims her family led her to believe she was of Mohawk and Mi'kmaq descent, "but as an adult, as an academic, I should have done my due diligence to confirm that my ancestors were who I was told they were."
Hoover's status helped her land prestigious jobs, grants and fellowships and become a high-profile member of the "food sovereignty" movement, according to Indianz.com. 
In 2021, Hoover appeared on the "Alleged Pretendian List" compiled by Native American writer and activist Jacqueline Keeler. Her list, which has included Elizabeth Warren and Johnny Depp, targets people whom Keeler considers to be "monetizing their claims" of Indian heritage. 
"Ethnic fraud, particularly against native people is huge," Keeler told the New York Post in January. "There is an element of narcissism. There is a lack of empathy because they will retaliate against native people who try to expose their fraud."
Hoover says she'd been challenged on her claim of Indian ancestry since her first job as an assistant professor, and interpreted the questions as "petty jealousy or people just looking to interfere in my life." By deflecting their inquiries rather than checking on her background, Hoover says she was "subverting the sovereignty of the Nations I was identifying with." 
This is the second shoe moccasin that Hoover has dropped. In October, she disclosed that her genealogical research uncovered "no records of tribal citizenship for any of my family members in the tribal databases that were accessed." 
In the ensuing uproar, former students organized a letter demanding her resignation, and obtained hundreds of signatures from Berkeley and other university professors and students, and Native Americans too. The letter said "her claims of having lived experience as an Indigenous person by dancing at powwows [are] absolutely appalling." 
Columbia Mohawk scholar Audra Simpson told The Mercury News that Hoover's record demonstrates that she "lacks the requisite ethical and academic integrity to be a professor or a social scientist."
Befitting her place on a hypersensitive outpost of leftist victimhood ideology, Hoover's new confession is thoroughly peppered with the right jargon, such as eight uses of "hurt" and a whopping 14 uses of "harm" — including a perplexing reference to "activating historical harms." A sampling: 
"I have brought hurt, harm, and broken trust to the Native community at large…

I caused harm. I hurt Native people who have been my friends, colleagues, students, and family, both directly through fractured trust and through activating historical harms. This hurt has also interrupted student and faculty life and careers. I acknowledge that I could have prevented all of this hurt by investigating and confirming my family stories sooner.

I betrayed and hurt my students, collaborators, and friends. I have negatively impacted people emotionally and culturally. For this hurt I have caused, I am deeply sorry."
Responding to the new development, a Berkeley spokeswoman threw around some lefty blather too. "We…support ongoing efforts to achieve restorative justice in a way that acknowledges and addresses the extent to which this matter has caused harm and upset among members of our community," said spokeswoman Janet Gilmore. 
Berkeley's humiliation is just the latest in a long string of bogus claims of minority status, which seems to be dominated by white women, from black-wannabe Rachel Dolezal and Harvard Law's "first woman of color" Elizabeth Warren to demoted former Dartmouth Native American Program Director Susan Taffe Reed, who'd faked membership in the Eastern Delaware Nations.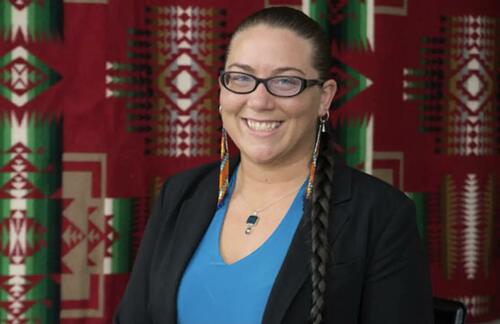 Tyler Durden
Sat, 05/06/2023 – 22:00