Fox Can't Replace Tucker Carlson: Victor Davis Hanson
Authored by Dorothy Li via The Epoch Times (emphasis ours),
Fox News executives miscalculated in their sudden decision to oust the network's most popular prime-time host, Tucker Carlson, according to Victor Davis Hanson, a historian and senior fellow at the Hoover Institution.
"One of the messages the Murdochs are not quite understanding [is] that when you take away somebody who had a greater potential elsewhere and was a precious asset that anchored your whole evening lineup, and you fired him in a fit of pique, or anger, without thinking it through, you've gotta be very careful, because you're not gonna be able to replace a guy like that," Victor Davis Hanson told The Telegraph on April 29.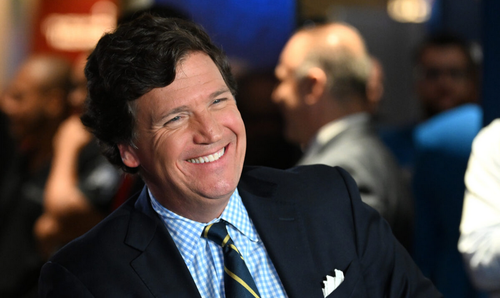 A week after Carlson's abrupt exit, why the popular prime-time host left the network remains a mystery.
A brief statement issued by Fox News said only that the two "have agreed to part ways" and "We thank him for his service to the network as a host and prior to that as a contributor."
Carson's last broadcast was on April 21. During his final on-air segment, Carlson told his audience that he would be back on Monday.
While the network has parted with several popular news personalities like Bill O'Reilly and Megyn Kelly, the case for Carson was different, according to Hanson.
"Before they fired him, they thought 'Fox is bigger than any one anchor: We fired Bill O'Reilly. And guess what? Tucker showed up, and he has the same size of audience or bigger,'" he said. "We can do that because people tune into us because [of] the brand.
"But I don't think they understand it's not quite like that. It's cumulative: It's like a cut, a cut, a cut, and each one magnifies the prior one. So when you get rid of Bill O'Reilly, and you get rid of Megyn Kelly … you go up and down, and Newsmax and competitors creep in and grab your audience.
"I don't think that there was a serious cause of firing him other than an emotional one," Hanson said.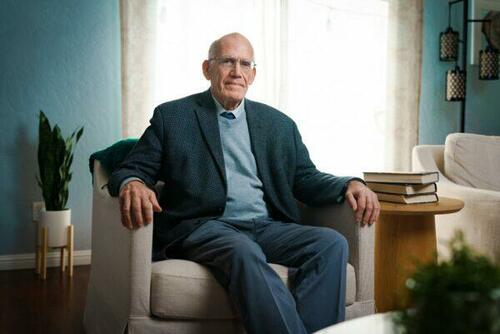 On April 26, Carlson broke the silence with a video posted on Twitter that drew some 23 million views, exceeding the number of viewers of his old prime-time show on the cable news channel.
Hanson suggested Carlson doesn't really need to go on television. Instead, the media figure, like his former colleague Megyn Kelly, could pursue an independent route.
"Even though Tucker was supposedly getting two more years at $20 million a year, given his appeal and talents, he could probably make more than that with his own venue," he said, adding that the media business is "fragmented."
But Fox News "needed Tucker Carlson to appeal to the new Republican Party," Hanson noted.
"What do I mean by that? He was talking about the absurdity of woke, and I don't where you find somebody like that, who has the ability to articulate those positions but is not crazy," he continued.
"Tucker came from one of the wealthiest families in California. He was an aristocrat … So for him, brought up like that as an aristocrat, to become a populist and yet know how the aristocratic mind works, is very unusual."
Hanson estimated the "big vacuum" created by Carlson's departure was about 3.5 million viewers, breathing life into rival conservative networks.
Following Carlson's exit, Newsmax drew doubled viewers at the 8 p.m. EST slot, Hanson said, adding that Fox News' parent company lost $800 million in market value after the April 24 announcement.
"I'm not sure that they can find somebody like that to come in … that is funny and affable and knowledgeable."
Now that the network is taking rating hits after Carlson's exit, leftists are celebrating.
"They're in celebration now. AOC [Alexandria Ocasio-Cortez] and people are saying things like, 'We don't believe in cancel culture, but we got him canceled.' That's what they're saying. They think they took him down.
"They criticize him every day. They said he was a racist. They said he was a transphobe, homophobe, and they think that eventually they got … For that slot should have been making hundreds of millions of dollars in advertising, but they were able to cut his revenues by 30 or 40 percent, by boycotts, pressuring corporations that they were going to boycott them if they bought time.
"They feel that that's a paradigm that now is successful. And they're going to use it."
The Epoch Times has reached out to Fox News for comment.
Tyler Durden
Tue, 05/02/2023 – 20:45