US Criticizes China's Death Sentence Of 'Wrongfully Detained' American Citizen
Authored by Aldgra Fredly via The Epoch Times (emphasis ours),
The United States on Thursday expressed its "disappointment" over China's decision to uphold a death sentence of an American man who had been "wrongfully detained" for over a decade on drug-related charges.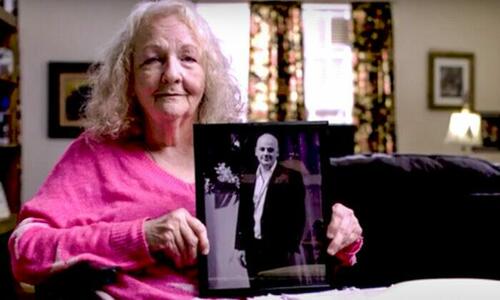 Mark Swidan, a Houston resident, was detained on Nov. 13, 2012, while on a business trip to China. He was accused of being a part of a network involved in the manufacturing and trafficking of drugs.
Swidan pleaded not guilty to all charges but was denied by the Jiangmen Intermediate Court, which upheld his death sentence with a two-year suspended sentence, according to the U.S. Department of State.
"We are disappointed by this decision and will continue to press for his immediate release and return to the United States," Vedant Patel, a Department of State spokesman, said in a statement.
"U.S. officials have repeatedly expressed their concerns to senior PRC [People's Republic of China] officials about Swidan's treatment, medical care, and his inability to send or receive mail in a timely manner," he added.
Patel said that President Joe Biden and Secretary of State Antony Blinken will "continue to remain personally focused" on the release of Swidan and other U.S. nationals who were "wrongfully detained" or held hostage around the world.
Lack of Evidence
Swidan was aged 37 at the time of his arrest. He was sentenced to death in 2018 despite a lack of evidence presented against him.
No drugs were found on Swidan's body or in his hotel room when he was arrested, according to a report [pdf] released by the United Nations Working Group on Arbitrary Detention in 2020.
The prosecution failed to produce forensic or telecommunications evidence, such as emails, phone call records, or letters. His passport records showed that Swidan was not in China when the alleged offense occurred.
U.S. officials had previously called for his release. In February, Texas Republicans—including Sen. Ted Cruz, Sen. John Cornyn, and Congressman Michael Cloud—introduced a resolution demanding his release ahead of Blinken's planned trip to Beijing.
"They've sentenced him to death on charges for which they have little to no evidence, and I had been urging Tony Blinken when he was going to Beijing to raise Mark's case and to make the case for Mark to be released," Cruz said in a statement.
Blinken indefinitely postponed his visit after a suspected Chinese spy balloon was detected flying over the continental United States. A U.S. military jet later shot down the balloon on Feb. 4.
"Bringing Mark Swidan home to his family should be a top priority for this administration," Cloud said. "Too many innocent Americans remain wrongfully imprisoned by authoritarian regimes who are happy to collect human lives as a capital for future political bargaining."
'Badly Mistreated'
According to the U.N. report, Swidan was "badly mistreated" while in detention and exposed to "poor sanitary conditions." He was denied medical treatment and barred from communicating with his family or U.S. Consulates.
Read more here…
Tyler Durden
Sat, 04/15/2023 – 22:00