Massie Endorses DeSantis: "Respects The Constitution, Understands Policy"
Kentucky Republican Congressman Thomas Massie endorsed Ron DeSantis for president on Wednesday via an evening press release. DeSantis hasn't announced his candidacy yet, but he's expected to do so after the Florida legislature adjourns in mid-May.
"I've been honored to call Ron DeSantis a friend for over a decade," said Massie, who's particularly popular among libertarian-leaning Republicans. "During the six years we served together in Congress, I witnessed Ron fight for economic freedom, personal liberty, fiscal responsibility, and constitutionally limited government."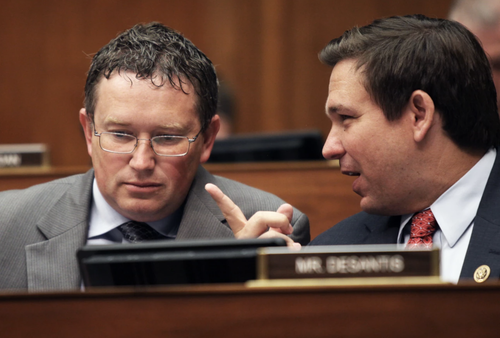 Massie applauded DeSantis as someone who "has always surrounded himself with capable people who share his principles." 
The same can't be said of Donald Trump, who campaigned against neocon foreign policy only to populate his administration with the likes of arch-neocon John Bolton…to say nothing of his retention of Covid-19 lockdown artists Anthony Fauci and Deborah Birx atop the federal public health apparatus, or putting his less-than-capable son-in-law in charge of Middle East peace. 
Massie had endorsed Trump in past campaigns. Things briefly but intensely soured in March 2020, when Massie tried to thwart House leadership's drive to pass the $2 trillion Covid stimulus package in March 2020 without a roll call vote. Trump torched Massie, calling him a "third-rate grandstander" who "just wants the publicity" and should be thrown out of the Republican party. 
.@RepThomasMassie: "There's a big cover up in there." pic.twitter.com/tOmxjTCfLX

— CSPAN (@cspan) March 27, 2020
Trump did go on to endorse Massie in 2022, but it looks like Massie's ready to move on. "America needs a leader who is decisive, respects the Constitution, understands policy, puts family first, and leads by inspiring," said Massie.  
Last month, Texas Republican Rep. Chip Roy became the first federal legislator to endorse DeSantis, calling him "a man of conviction" who "unequivocally has made Florida stronger and freer."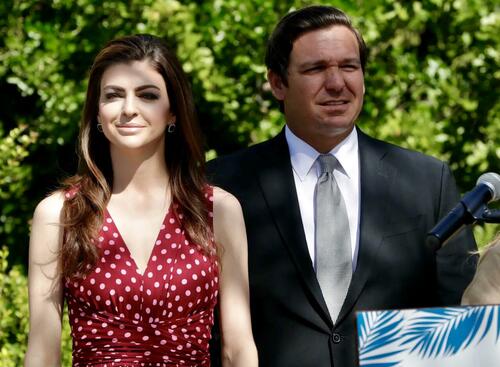 Tyler Durden
Thu, 04/06/2023 – 21:05