Google Tests New Airfare Savings Program To Lure Consumers Into Using Mobile Wallet
Alphabet Inc.'s Google is testing a new price guarantee program for Google Flights, which will refund your money if the cost of your booked flight drops. 
"On Google Flights, you can already see whether current prices are low, typical, or high compared to historical averages. Now, we're going a step further with a new pilot program for price guarantees in the US If you see a flight with the price guarantee badge, it means we're confident that the price you see today won't get any lower before takeoff," according to a Monday blog post. 

"We'll monitor the price every day until departure, and if it does go down, we'll send you back the difference via Google Pay," the post continued. 
Currently, Google Flights displays the new price guarantee badge on domestic US flights and some international flights departing from the US.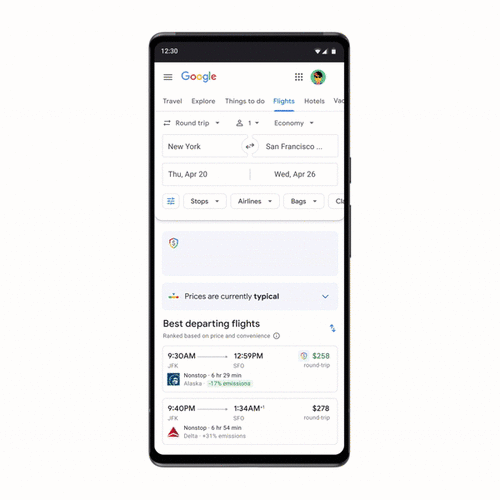 During a recent press conference, Jade Kessler, product manager for Google Flights, said the new feature on Google isn't a travel agency, so customers will have to contact the airline directly to make any changes. 
The introduction of the cost-saving travel service may be an attempt to lure more users into using Google Pay wallets to usher in a cashless society. 
Tyler Durden
Tue, 04/04/2023 – 22:25