Manhattan Assistant DA Nukes Twitter Account After Anti-Trump Bias Exposed
Less than 24 hours after the Gateway Pundit exposed Manhattan Assistant District Attorney Meg Reiss' public hatred of Donald Trump on Twitter, Reiss – who's been accused of masterminding the case against the former president, locked and then deleted her account.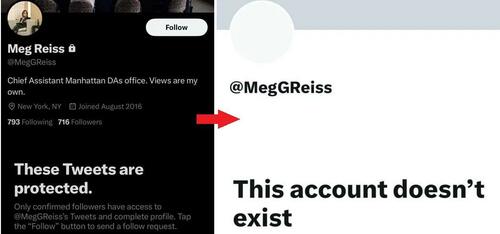 As TGP documented Thursday morning, Reiss 'liked' several anti-Trump tweets, exposing her absolute bias against the man her office is about to indict over hush money paid to former adult actress Stormy Daniels (real name Stephanie Clifford).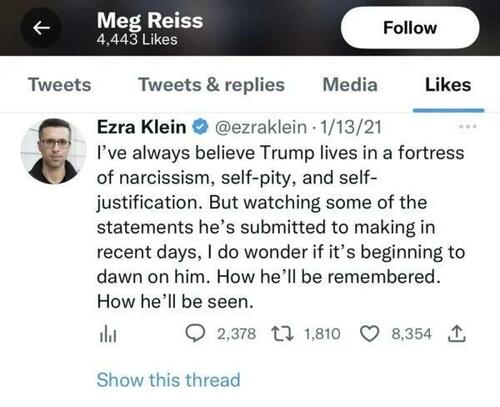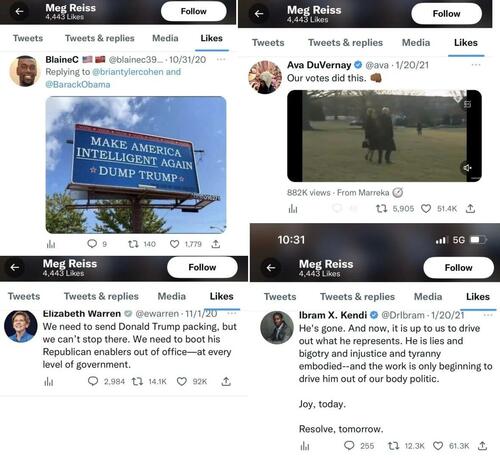 Of note, Trump's alleged payment to Daniels through former lawyer Michael Cohen would normally be a misdemeanor which falls outside the statute of limitations. Not for Bragg's office. Not for Reiss.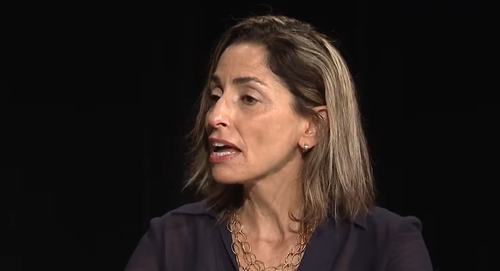 I told you weeks ago she was driving all of this. https://t.co/faHI35QGrJ

— John Cardillo (@johncardillo) March 31, 2023
For comparison, Hillary Clinton was allowed to pay a fine to the FEC for actual election interference with the Steele Dossier hoax her campaign paid for and then boosted throughout the media.
The Institute for Innovation in Prosecution(IIP) which is a research center out of the Soros-funded John Jay College has tagged her dozens of times.
Reiss served as the Executive Director for the IIP."
IIP ED @MegGReiss and @adamjohnfoss on the power of the prosecutor and how to reimagine the use of discretion to build a more equitable and effective #cjsystem #RadicalVision pic.twitter.com/Ntu8AkLjAW

— Institute for Innovation in Prosecution (@IIP_JohnJay) April 19, 2018
DA of Brooklyn Eric Gonzalez also tagged Reiss, who previously served in the Brooklyn District Attorney's Office as the Chief of Social Justice, on several occasions too: 
On Thursday, June 18 at 6 PM, My Chief of Social Justice @MegGReiss will be participating in @Avenues4Justice's virtual panel about ways to develop a humane and thoughtful approach to the treatment of young offenders during the COVID-19 crisis.

Register: https://t.co/UejXab3HSo pic.twitter.com/AleuH3PZXf

— DA Eric Gonzalez (@BrooklynDA) June 16, 2020
Most of these tweets Reiss liked were while she served in the Brooklyn District Attorney's Office as the Chief of Social Justice and as she served as the director of the IIP.
However, her political bias extends into her time at the Manhattan DA's office as well.
Earlier in the year as she was serving as Manhattan's Chief Assistant District Attorney she retweeted a video of Democrat representative Hakeem Jeffries giving a speech at the State of the Union.
At one point during the video Reiss shared, Rep. Jeffries says Democrats will put "Maturity over Mar-a-Lago".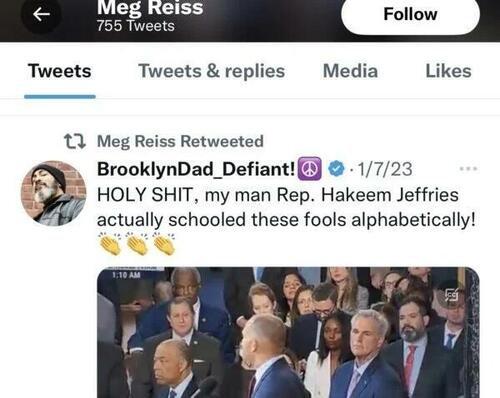 *  *  *
And then there's this guy…
Tell me again about this non politically motivated secret police we have running around this country?

Yr a certifiable psychopath @Comey . Anyone sticking around any part of DOJ come tmrw should be locked up til their crime is found.

Play Soviet games, win Soviet prizes. https://t.co/IW8qQJZKPs

— Amanda Milius (@AmandaMilius) March 31, 2023
Tyler Durden
Fri, 03/31/2023 – 21:34