Senator Blocking Senior Military Promotions Over DOD Abortion Policy
Sen. Tommy Tuberville is under bipartisan fire for his month-long blockade of promotions for generals and admirals, as the Alabama Republican demands the Pentagon halt its controversial abortion policy.
In October, the Department of Defense announced it would start covering travel and transportation costs for service members seeking out-of-state abortions — and granting them administrative leave so they don't have to tap their vacation time.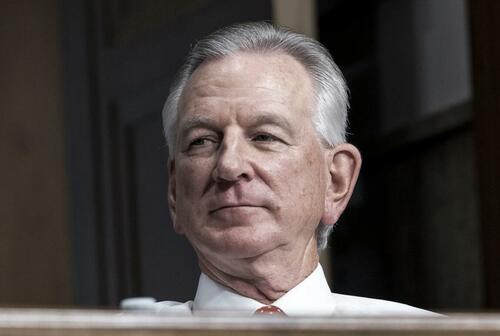 In February, Tuberville announced he would use Senate rules to place a hold on promotions for generals and admirals — along with senior DoD civilian appointments requiring Senate approval — until the Pentagon ends the abortion policy. 
The hold prevents the Senate from approving promotions in batches by unanimous consent. They can still be approved using "regular order," which takes much longer and would require Majority Leader Chuck Schumer to allocate time for floor votes on each promotion. That would take weeks.  
The abortion policy was the Pentagon's response to the Supreme Court's June overturning of Roe v Wade, freeing states to enact new restrictions on abortions. As he announced the policy via memorandum, Secretary of Defense Lloyd Austin said the high court decision "has impacted access to reproductive health care, with readiness, recruiting and retention implications for the force."
"The practical effects of recent changes are that significant numbers of service members and their families may be forced to travel greater distances, take more time off from work, and pay more out of pocket expenses to receive reproductive health care," he wrote.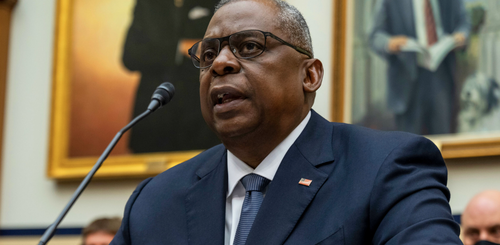 Though the new policy doesn't pay for abortion procedures themselves, Tuberville argues the Pentagon is using the policy as a backdoor means of funding abortions with taxpayer dollars, something that's generally prohibited under federal law. 
"Federal law only allows the military to provide abortions in very narrow circumstances: rape, incest, and threat to the life of the mother," Tuberville said on the Senate floor last week. "Yet, the Biden administration has turned the DoD into an abortion travel agency. They did it using a memo."
Tuberville's procedural hold on the military promotions is creating a growing backlog, with some 160 general and admiral promotions stopped in their tracks. 
The issue came up at a Senate Armed Services hearing on Tuesday, with Austin declaring that Tuberville's hold posed a growing threat to military readiness. "Not approving the recommendations for promotions actually creates a ripple effect through the force that makes us far less ready than we need to be."
In defending the abortion policy, Austin said, "Almost one in five of our troops is women. And they don't get a chance to choose where they're stationed. So almost 80,000 of our women are stationed in places where they don't have access to non-covered reproductive health care" — an elaborate euphemism for an abortion that's ineligible for taxpayer funding. 
Tuberville, the former college football coach, was criticized for his tactic by Democrats and Republicans alike.
GOP Senator Tuberville is inflicting unnecessary damage to our military by blocking the promotion of 160 officers.

For what? So he can push the MAGA hard line on blocking women's choice?

Women in the military are more than capable of making their own healthcare decisions.

— Chuck Schumer (@SenSchumer) March 28, 2023
Schumer said Tuberville was "taking our military, our national security, our safety hostage" and breaking with a tradition by which promotions sail through the Senate. Maine Republican Susan Collins expressed a more gentle "concern" over imposing consequences on generals and admirals who are "not making the policy" that Tuberville is fighting. 
Tuberville said he isn't budging until the abortion policy is suspended or revoked, and shrugged off assertions that the policy mitigates what would otherwise be a recruiting handicap: "Over the past 40 years, I don't recall one military person ever complaining that we weren't performing enough abortions." 
"[My promotion hold] is about not forcing the taxpayers of this country to fund abortions," said Tuberville. "As long as I have a voice in this body, Congress will write the laws, not the secretary of defense, not the Joint Chiefs."
Tyler Durden
Wed, 03/29/2023 – 21:20