Big City Politicians Need To Take Crime Seriously
Authored by Gabriel Nadales via RealClear Wire,
There have been several signs recently that voters are sick and tired of the anti-police policies causing crime to skyrocket in big cities. What will it take for politicians in these cities to get the message?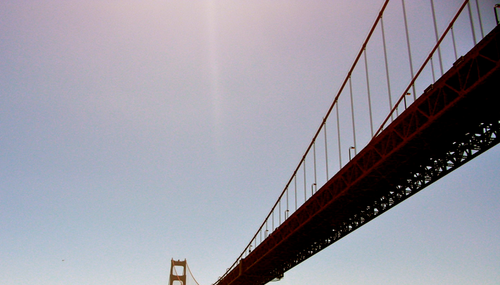 Last year, former San Francisco district attorney Chesa Boudin was thrown out of office for implementing radical, pie-in-the-sky policies that caused crime to rapidly increase. While many thought Boudin's ouster in one of America's most progressive cities would be a turning point, it was just a bump in the road for the radical soft-on-crime movement.
Walmart recently decided to shut down all of its stores in Portland, Ore., after months of record-breaking theft with no response from the local government. New York's crime rate has been steadily increasing since the COVID-19 pandemic and the rise of the "defund the police" movement, after crime rates had been falling in the Big Apple for several years.
Just this month, the District of Columbia's government had to be reprimanded by Congress for attempting to implement a policy that would've eliminated cash bail and reduced sentences for offenses such as carjackings – even though carjackings have been occurring at an astonishing rate in the district.
If Congress didn't have the lawful yet unusual authority over the district to rescind the law, D.C. would've been yet another feather in the cap of anarchists.
Meanwhile, in Chicago, Lori Lightfoot became the first mayor to lose reelection in over 40 years as the rising crime in her city led to her downfall. Just a few days ago I visited Chicago, and it was obvious to me that Chicagoans have had to learn to adapt to the constant threat of violent crime.
One day as I left my hotel to grab some food, I could tell that I scared several people merely by walking past them. I noticed that a guy around my age slowed down to let me pass out of a sense of caution while putting himself between me and his girlfriend. An older Hispanic woman crossed the street to avoid me, and another man kept his distance at a crosswalk while looking at me from the corner of his eye.
But people weren't just cautious of me, but also of each other. It was sad to see that the citizens of a once-great American city are unable to trust that a random stranger walking down the sidewalk won't harm them.
Crime is a practical, everyday issue, like inflation, that people can palpably feel. And it's one that Americans care deeply about. Politicians in American cities like these can turn the tide by refusing to kowtow to radical soft-on-crime activists, cracking down on theft and violent crime, and giving law enforcement the support they need to do their jobs effectively.
In fact, a recent survey sponsored by Our America found that 79% of Americans support stronger sentences for violent criminals. The survey also found that 75% of Americans want to fully fund the police so they can have access to the best tools, resources, and training available to protect and serve their communities. Clearly, Americans from all over the country want to support law enforcement and keep violent criminals behind bars.
Americans are clamoring for political leaders to take crime in their communities seriously. It is extremely difficult to pursue your dreams if you and your family are set back by the kind of violent or property crime that destroys people's livelihoods. Americans deserve to live free from fear.
It's time that big city governments listen to their citizens rather than to soft-on-crime activists.
Tyler Durden
Mon, 03/27/2023 – 21:00