Off-Duty Pilot Enters Southwest Cockpit To Help After Pilot Suffers Medical Emergency
An off-duty pilot on a Southwest Airlines flight from Las Vegas to Columbus, Ohio entered the cockpit to help after one of the on-duty pilots suffered a medical emergency mid-flight.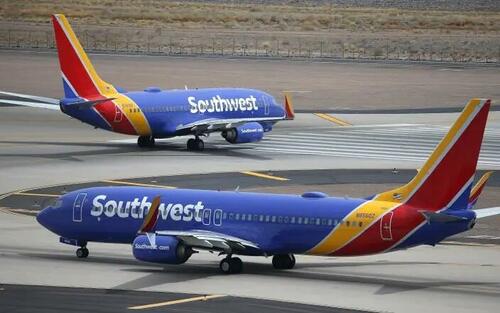 "The captain became incapacitated while enroute. He's in the back of the aircraft right now with a flight attendant, but we need to get him on an ambulance immediately," said a crew member in a communication to air traffic control, according to LiveATC.net.
"A credentialed Pilot from another airline, who was on board, entered the Flight Deck and assisted with radio communication while our Southwest Pilot flew the aircraft," said a airline spokesman Chris Perry, CNN reports. "We greatly appreciate their support and assistance."
A nurse who happened to also be onboard helped care for the pilot, the airline said, adding "It's standard procedure for our Flight Crews to request assistance from traveling medical personnel during in-flight medical events involving Customers, this situation just so happened to involve one of our Employees."
According to FlightAware.com, the plane was in the air for around one hour and 17 minutes. After returning to the Las Vegas airport, a backup crew boarded the plane and continued to Columbus as planned.
The FAA is investigating the incident.
Tyler Durden
Fri, 03/24/2023 – 22:00