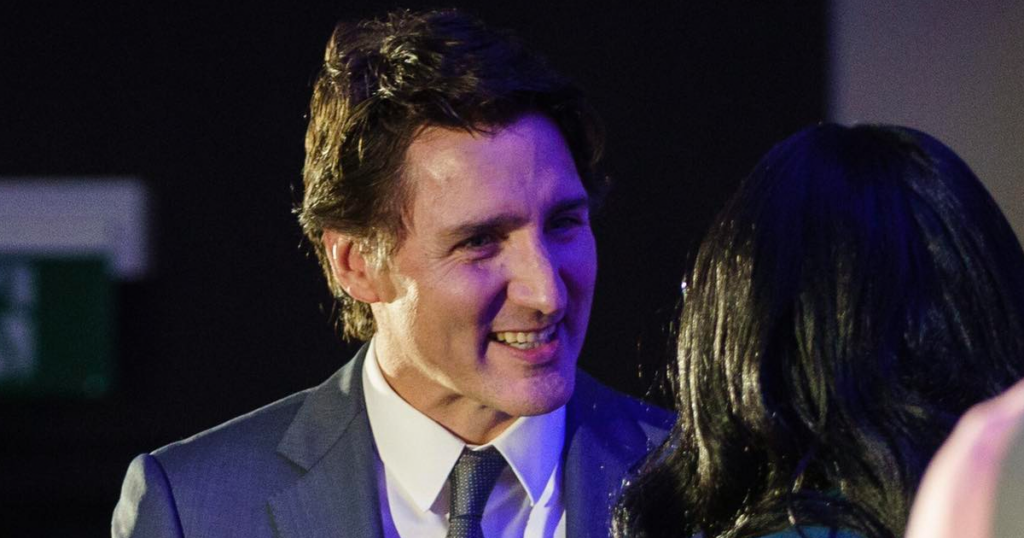 ​Despite the Trudeau Liberals having been given a rough ride the past few months, their fortunes have risen to be within two points of the Conservatives.
​Believe it or not, the latest poll by Abacus Data has the two parties in a virtual dead heat, which proves only one thing to this observer.
​The public is not paying attention.
​The public often needs an election call to trigger its interest and, until then, politics is often a distant whirr in the background.
​Filibusters mean nothing. Prime Minister Justin Trudeau jumping through hoops to avoid a public inquiry into the allegations that Communist China has interfered with the 2019 and 2021 federal elections is inconsequential.
​An Ontario MPP accused in the media of being a bagman for China resigning from the Progressive Conservative caucus to sit as an independent barely draws notice. The fact that he has not filed libel notices against Global News and the Globe and Mail raises only eyebrows.
​People seem more interested in Premier Doug Ford's new haircut.
​This latest poll by Abacus reveals that the federal Conservatives and Liberals are now statistically tied, with the Conservatives at 33% in favourability and the Liberals at 31%. The NDP comes in third at 18%, followed by the Bloc Quebecois, People's Party, and the Greens.
​"Despite an unfavorable opinion environment for the Liberals, the Conservatives have not managed to consolidate the 'change vote,'" writes Abacus chair and CEO David Coletto. "The Conservative lead has dropped from eight points in February 2023 to a marginal two-point lead now.
"Interestingly," he said, "past Conservative voters' loyalty has decreased, with the Liberals benefiting the most from this vote churn."
Is the Tory eight-point drop because Conservative leader Pierre Poilievre has become too loud, and that his continued verbal slander of the Liberals is beginning to wear thin?
After all, Poilievre took the party leadership in a walk, with enough delegate support to lock it up in the first ballot,
It would appear, however, that he has fallen out of favour.
"The overall mood of the public and federal government approval ratings have remained negative but they are steady, and there have been no significant shifts in perceptions of the main party leaders," said Coletto. "However, some past Conservative voters may be churning because of the party's actions or messaging."
So that's it then. Poilievre no longer inspires, and his threats are getting tiresome.
Hard to believe. Trudeau had at one time everything but knives in his back.
Polls, however, are just snapshots.
As of the first full day of spring, Angus Reid showed Trudeau's approval ratings had inexplicably risen by five points over the last three months.
Pierre Poilievre appears to be struggling with 53% of the voters holding an unfavorable view of him. This is similar to how Trudeau is viewed but Poilievre, said Ipsos, is far worse than other opposition leaders in the past.
As expected, nearly 35% percent of men view Trudeau favorably compared to 50% of women. Poilievre's favourability is nearly twice as high among men (44%) as women (23%).
Not surprisingly, the Ipsos poll had 49% of Canadians hoping for a federal election, while in reality, around 43% of people seem to think of it as a possibility in 2023.
​Some 54% of respondents said Trudeau should step down as the leader of the Liberal Party in 2023, while around 27% said they believe he'll do so. This is in line with voters who think poorly of Trudeau.
Trudeau's approval rating as PM remains at 45% among the Canadians who were polled — ahead of Conservative Leader Pierre Poilievre, who received a 41% approval rating.
Other perspectives have seen Trudeau's favourability rise among 18- to 34-year-olds in 2022. Two in five (39%) men of that age bracket, and around 50% of women, view him favorably. However, strong disapproval remains a challenge for Trudeau. 
Half of the constituents view NDP leader Jagmeet Singh (46%) and Bloc Québécois leader Yves-François Blanchet (47%, Quebec only) favorably.
More than half of Alberta (53%) and Saskatchewan (57%) view Poilievre favorably, the only two provinces where that's the case. Quebecers hold the most unfavorable views, with two-thirds (64%) saying they have negative impressions of Poilievre.
And that's the lay of the political land.
For one snapshot in time.