TikTok Whistleblower Says US Data Can Easily Be Accessed From China: Sen. Hawley
Authored by Eva Fu via The Epoch Times (emphasis ours),
Sen. Josh Hawley (R-Mo.) is pressing the Treasury Department to conduct a thorough review of new whistleblower allegations regarding the Chinese-owned short video app TikTok that were recently brought to his attention.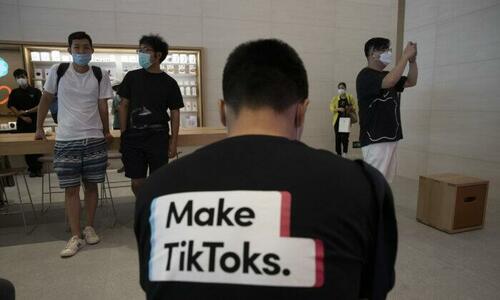 Writing to Secretary of the Treasury Janet Yellen on March 8, Hawley said that a TikTok whistleblower has come to him with direct knowledge of the app's operating practices. His allegations, Hawley said, are "deeply concerning" and appear to contradict with public statements from senior executives of TikTok and its Beijing-based parent company ByteDance over the handling of U.S. users' data.
Revelations from leaked recordings that engineers in China had repeatedly accessed the platform's U.S. data as of last January have raised bipartisan concerns in Congress.
While TikTok's chief operating officer Vanessa Pappas in September 2022 testified to senators that they have "strict controls in terms of who and how our data is accessed," and vowed that "under no circumstances would we give that data to China," the whistleblower described the access controls as "superficial" at best, if they exist at all, according to Hawley.
TikTok and ByteDance employees can "switch between Chinese and U.S. data with nothing more than the click of a button using a proprietary tool called Dorado," Hawley said, quoting the whistleblower who likened it to a "light switch."
Another tool the whistleblower cited is called Aeolus, which he said will allow a China-based employee access to U.S. data with authorization from a manager and a dataset owner.
"I have seen first-hand China-based engineers flipping over to non-China datasets and creating scheduled tasks to backup, aggregate, and analyze data."
The whistleblower also described close coordination between TikTok and ByteDance, both of which he said "rely on proprietary software they engineered in China, thereby reducing foreign scrutiny and enabling Chinese engineers to insert software backdoors," Hawley wrote in the letter.
"TikTok and ByteDance are functionally the same company. They use the same data analysis tools and chat apps, and managers are in constant contact," Hawley cited the whistleblower as saying.
'Highly Disturbing Allegations'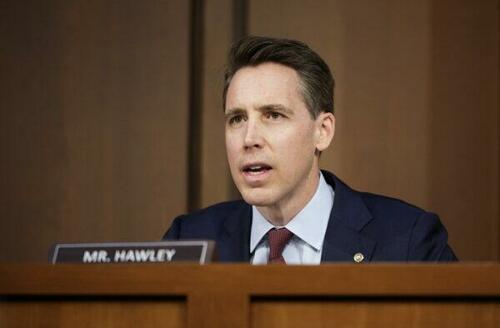 Hawley sees the "highly disturbing allegations" as the latest reason for a complete purge of TikTok from the United States, which is most popular among American teens.
"Despite TikTok's many reassurances that members of the Chinese Communist Party do not have access to U.S. data, it seems more and more likely that they do," he wrote. He requested Yellen provide information on what TikTok has shared with the foreign transaction review panel—the Committee on Foreign Investment in the United States (CFIUS)—that she chairs regarding its software tools, dataset facilities, internal products, the declared access ability for TikTok staff in China through these tools, and the internal approval process that CFIUS is aware of.
Read more here…
Tyler Durden
Fri, 03/10/2023 – 21:00