USAF Reveals Stunning Images Of B-21 Raider Stealth Bomber
New images of the B-21 Raider stealth bomber have been released by the US Air Force, showcasing a wider perspective of the aircraft's fuselage.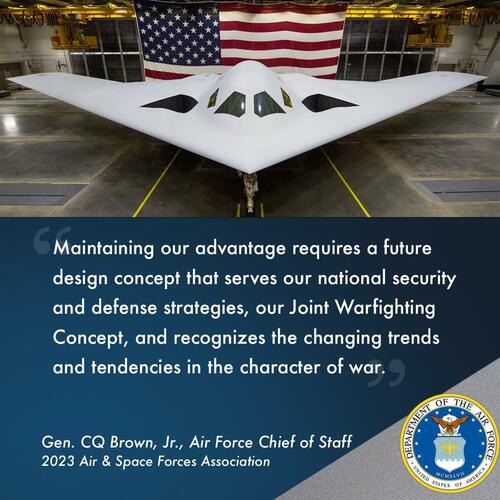 "We also get a much better look at the B-21's deeply-recessed air intakes — arguably the B-21's most impressive feature so far," the military blog The Drive wrote.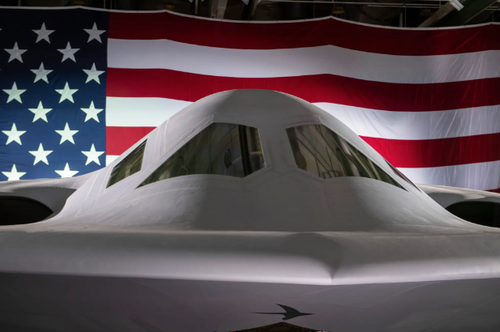 The new images come after the USAF and Northrop Grumman revealed the B-21 at the defense manufacturer's facility in Palmdale, California, in early December.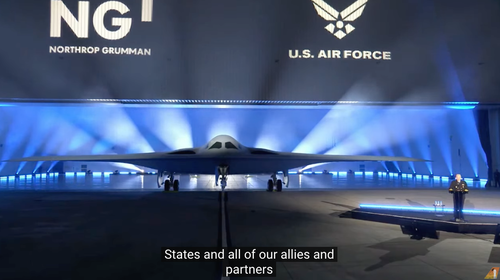 No photographs of the B-21, which has been under development since 2015, were released to the public until last December. Even with a team of 8,000 workers from Northrop, USAF, and 400 suppliers across 40 states working on the project, there were no leaked images.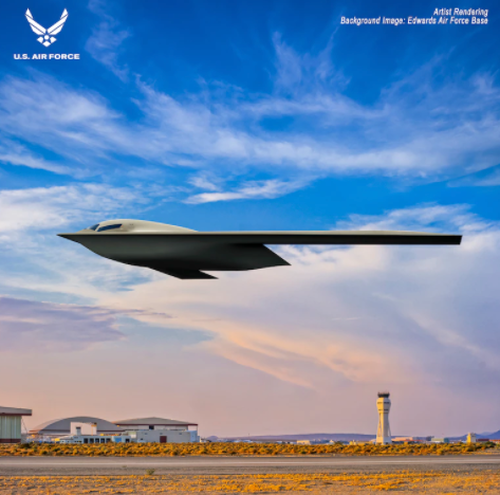 There is still much to be learned about the B-21, but it is widely understood that it will replace the USAF's Rockwell B-1 Lancer and B-2 bombers by the end of the decade.
Tyler Durden
Wed, 03/08/2023 – 20:00