US Moves Border Agents To North Frontier As Mexicans Do An End Run
U.S. Customs and Border Protection (CBP) has dispatched 25 more agents to a sector of the Canadian border that's seeing a large increase in Mexican migrants using the northern frontier to do an end run that bypasses the southern border.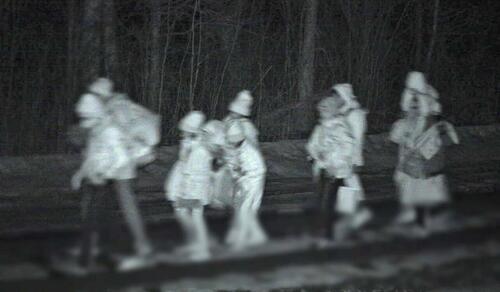 Some if not all of these agents are being temporarily reassigned from the Mexico border, NBC News reports, citing a source familiar with the resource shift. "The deployed team will serve as a force multiplier in the region and assist to deter and disrupt human smuggling activities," a CPB spokesperson said. 
An increasing number of illegal immigrants — mostly Mexicans — are buying one-way commercial plane tickets to Montreal or Toronto and then crossing the U.S. border. The odds of being rejected by agents on the northern frontier is lower than down south, reports NBC:
"On a per capita basis, the Border Patrol invokes Title 42 to block migrants from claiming asylum less frequently at the northern border than at the southern border."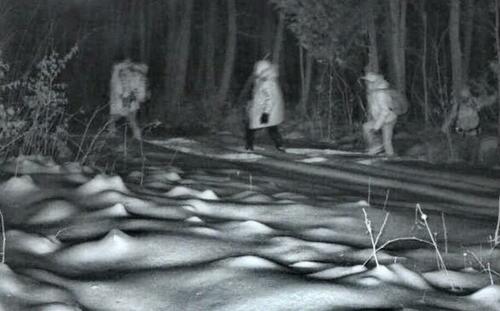 The burst of activity is concentrated in the "Swanton Sector," a Border Patrol division that encompasses Vermont and parts of New York and New Hampshire, including 203 miles of land border and 92 miles of aquatic border. Along that stretch, apprehensions of illegal immigrants soared 846% from Oct 2022 through January, compared to the same period a year earlier. 
The absolute number of migrant encounters is still relatively modest — 367 migrants stopped in January — but the explosive upward trajectory is concerning. New Hampshire Governor Chris Sununu this week asked state legislators to appropriate $1.4 million to bolster patrols along the Granite State's own 58-mile stretch of border. 
While the Mexican and American deserts are notoriously perilous, the northern border has its own dangers, especially during the winter. "Not only is it unlawful to circumvent legal means of entry into the United States, but it is extremely dangerous, particularly in adverse weather conditions, which our Swanton Sector has in abundance," Swanton sector chief Robert Garcia said last month. 
On Feb 3, as temperatures hit negative-four, Border agents encountered a family in Vermont that included a 2-year-old and an infant. 
If Mexicans are willing to brave those winter conditions, imagine what the traffic will look like as we turn to spring…as if those invading Canadian super pigs weren't enough to deal with. 
Tyler Durden
Tue, 03/07/2023 – 20:25