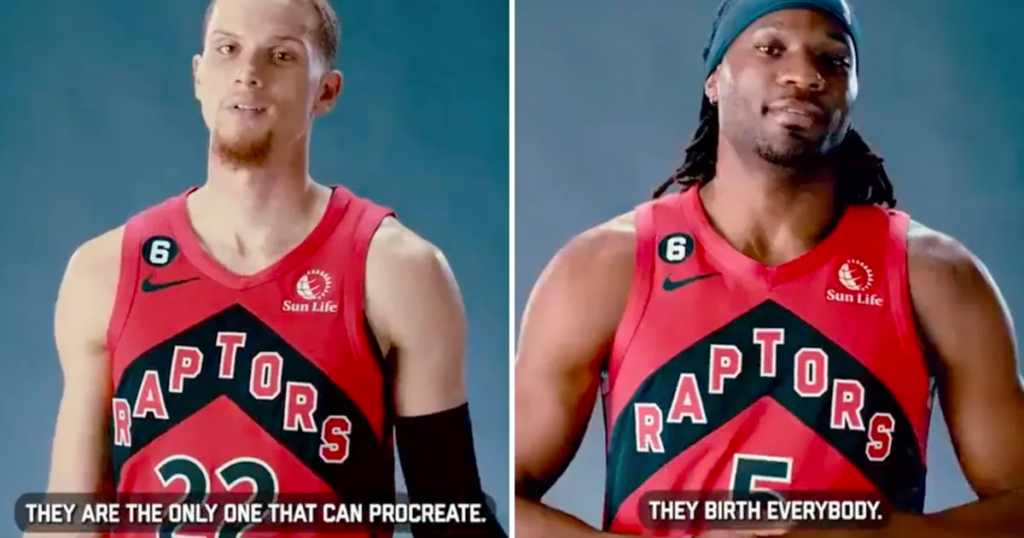 The Toronto Raptors has issued an apology after claiming in a Women's History Month video that only women can procreate. 
In the video, players were asked to respond to the statement about how "girls run the world." 
Players Malachi Flynn and Precious Achiuwa referenced the biological fact that only women are able to give birth in their answers. 
"They are the only ones that can procreate," said Flynn.
"They birth everybody, said Achiuwa. 
The two players' responses sparked widespread backlash from radical LGBTQ activists who believe that men can become pregnant. 
"We're an organization that prides itself on doing the right thing when it comes to inclusion and representation, and we made a mistake," the Toronto Raptors said. 
"Our sincerest apologies to our players, our staff and our fans – we'll work to do better today and every day after."
The apology comes ahead of plans to host a Women's Empowerment Night this month at the Scotiabank Arena.