Russia In Talks With China To Buy Suicide Drones: German Media
German magazine Der Spiegel has issued an anonymously sourced report saying that Russia is currently in negotiations with a Chinese manufacturer to purchase 100 drones, which comes after repeat dire warnings out of the US for Beijing not to provide lethal aid to Moscow.
While highlighting that China rejected these warnings communicated by Secretary of State Antony Blinken as "disinformation", the publication wrote Thursday that "information obtained by DER SPIEGEL indicates that the planned cooperation between Beijing and Moscow goes even further than Blinken makes it sound."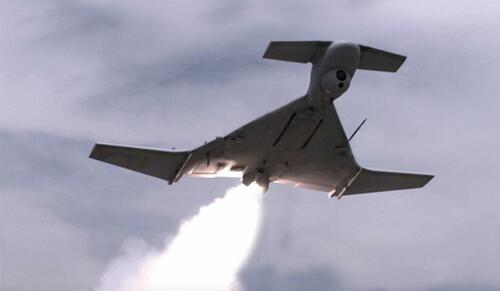 "According to that information, the Russian military is engaged in negotiations with Chinese drone manufacturer Xi'an Bingo Intelligent Aviation Technology over the mass production of kamikaze drones for Russia," Spiegel continued.
The report specified that "Bingo has reportedly agreed to manufacture and test 100 ZT-180 prototype drones before delivering them to the Russian Defense Ministry by April 2023. Military experts believe the ZT-180 is capable of carrying a 35- to 50 kilogram warhead."
The report further suggested that the design could possible be similar to Iran's Shaheed 136 kamikaze drone, which Russia has heavily utilized on the battlefield, especially against Ukrainian energy infrastructure, such as power plants and heating facilities. 
There's certainly cause for skepticism when it comes to the Germany media report, given Spiegel is extremely vague on any of its sourcing methods, not even identifying whether the source is a Western government official, or how it came by the information.
Also, recently National Security Council spokesman John Kirby laid out that "While there are indications that China may be considering the provision of lethal capabilities to Russia, we have not seen them make that decision, we have not seen them move in that direction." Kirby further warned days ago that, "Frankly, China should not want to become tangibly involved in that." Likely if there was significant evidence possessed by the German or another allied government, the White House would be running with it.
Tyler Durden
Fri, 02/24/2023 – 21:20