Billionaire Bets On South Florida Amid NYC Wealth Exodus
The billionaire founder whose company developed Manhattan's Hudson Yards is making a big bet on South Florida amid a surge in wealth migrating from the Northeast.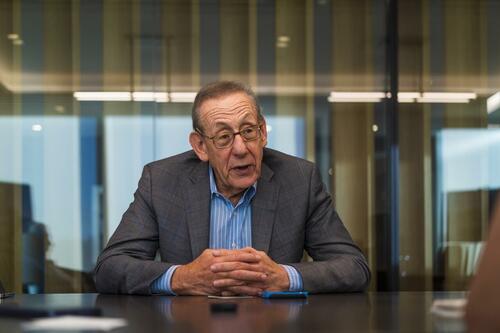 Stephen Ross, of Related Cos, is actively looking to build projects located outside of West Palm Beach and Miami, where he's already established several projects, Ross told Bloomberg.
"People are looking from the Northeast and relocating for jobs — not retirement — and companies are looking" for offices, he said, adding "It's tax issues, and there's the security issues. There's just the ease of living."
In the past two years, major technology, finance and law firms have moved or expanded to South Florida, drawn by the lower taxes and warmer weather. Ken Griffin's Citadel has relocated its headquarters to Miami from Chicago, while companies including Apollo Global Management Inc. and Blackstone Inc. have taken space in the region.

One of Related's mixed-use projects in West Palm Beach, dubbed The Square, has attracted the likes of Goldman Sachs Group Inc. and Steve Cohen's Point72 Asset Management. Other financial companies have signed leases at One Flagler, also in West Palm and set to be ready in 2024. Last year, Related and Swire Properties Inc. unveiled plans to build one of the tallest skyscrapers in Miami. -Bloomberg
And while South Florida is booming, major cities such as New York and San Francisco are seeing a giant exodus – causing demand for commercial office space to dwindle.
"New York will continue to grow, but it has its challenges, and a lot of people who don't have to be there are looking not to be there," said Ross. "It's changing, it's getting younger, the older people are moving out, the wealthier people are moving out."
Ross' Related, meanwhile, is pitching a casino resort on a site once slated for offices and housing, as the second phase of its $25 billion Hudson Yards project.
"We have huge investments, we're still doing tremendous developments in New York," the 82-year-old Ross said, adding "But I think Florida is going to capture an awful lot of people."
Tyler Durden
Thu, 02/09/2023 – 21:20