US Ban On Pot Users Owning Guns Ruled Unconstitutional
Another week, another defeat for the gun-grabbers: A federal law barring marijuana users from owning and possessing firearms has been ruled unconstitutional.  
In a 54-page ruling in favor of Jared Harrison handed down Friday in Oklahoma, U.S. District Judge Patrick Wyrick said the government cannot claim that Harrison's "mere status as a user of marijuana justifies stripping him of his fundamental right to possess a firearm."
It's the latest of many rulings against gun restrictions that are following in the widening wake of last June's watershed U.S. Supreme Court ruling in New York State Rifle & Pistol Association v. Bruen.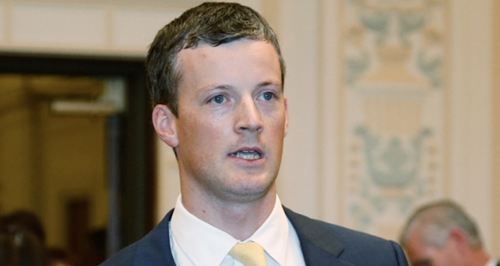 That case established a test that judges across the country must now apply when evaluating gun control laws: Such laws must be "consistent with the nation's historical tradition of firearm ownership." 
"The mere use of marijuana carries none of the characteristics that the Nation's history and tradition of firearms regulation supports," wrote Wyrick. Further, "the United States has not identified a single historical law that is 'distinctly similar'" to the one barring marijuana users from possessing firearms. 
The DOJ tried to relate the general firearms ban against marijuana users to laws that targeted intoxicated people. Wyrick, a Trump appointee, wasn't having it: 
"The restrictions imposed by each law only applied while an individual was actively intoxicated or using intoxicants. Under these laws, no one's right to armed self-defense was restricted based on the mere fact that he or she was a user of intoxicants…

Where the seven [DOJ-cited] laws took a scalpel to the right of armed self-defense, [this marijuana-gun law] takes a sledgehammer to the right." 
Harrison's public defender, Laura Deskin, called the ruling a "step in the right direction for a large number of Americans who deserve the right to bear arms and protect their homes just like any other American." The federal goverment is expected to appeal the decision. 
The federal government tried using a law that was passed to aid with "the discovery of [Indian] plots" as historical justification for banning gun possession by marijuana users: pic.twitter.com/DH0zPq1L9S

— Rob Romano (@2Aupdates) February 4, 2023
Harrison was pulled over in Lawton, Oklahoma in May 2022 for failing to stop at a red light. The officer smelled marijuana, and a subsequent search of the vehicle produced a loaded revolver on the driver-side floor. At the time, Harrison was on probation for aggravated assault.
A federal grand jury indicted him for possessing a firearm with knowledge that he was an unlawful user of marijuana. The aggravated assault charge had no bearing on the prosecution: In Wyrick's words, the federal case had the government arguing that, "Harrison's mere status as a user of marijuana justified stripping him of his fundamental right to possess a firearm." 
Expect the Bruen test to continue hacking away at America's thicket of gun law that infringe on a fundamental human right. 
Tyler Durden
Sun, 02/05/2023 – 20:30