US To Open 4 New Sites In Philippines, Accelerating 'Pivot To Asia'
Authored by Kyle Anzalone & Connor Freeman via The Libertarian Institute,
Washington and Manila are close to inking an agreement that would see four new American installations opened in the Philippines. The new sites are part of a US military buildup in the Indo-Pacific to prepare for war with China.
According to the Washington Post, negotiations are ongoing but a deal between Manila and Washington is nearing completion. Once inked, American forces are expected to have new sites at four Philippines bases.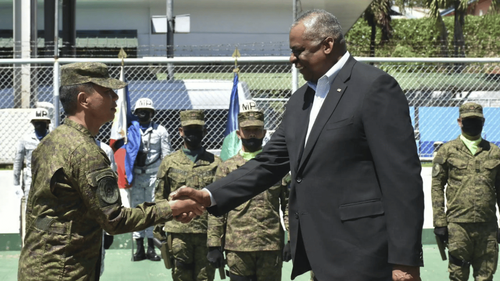 Two of the new facilities will be located in Luzon, in the northern half of the country. The military sites are expected to be used in a future war between Washington and Beijing, and "could give US forces a strategic position from which to mount operations in the event of a conflict in Taiwan or the South China Sea," the Post reported.
In 2012, then-President Barack Obama adopted a more aggressive policy toward China – dubbed the "pivot to Asia," the largest military buildup since World War II. Under the strategy, Washington has authorized billions of dollars for new bases, ships and weapons to be deployed to the Asia Pacific. The Pentagon aims to encircle China with two-thirds of all US air and naval forces.
The increased military activity has led to a string of deadly accidents in the region. A series of US warships have collided with civilian vessels, resulting in dozens of casualties. In 2018, an F-18 collided with a refueling aircraft off the coast of Japan, killing six.
The Joe Biden administration has accelerated the military buildup in the Pacific. Last week, the Department of Defense opened a new base in Guam. At the end of the year, the Pentagon awarded contracts to begin work on a new radar installation in Palau.
The relationship between Manila and Washington has strengthened since Ferdinand Marcos Jr. became president in June. The previous leader of the Philippines, Rodrigo Duterte, threatened to end the Visiting Forces Agreement with the US and suggested Manila could increase ties with Beijing.
Manila and Washington's converging views of the region has facilitated agreement regarding the new military bases. The United States sees Beijing's territorial claims in the South China Sea and over Taiwan as crucial threats to the US-enforced international world order. Marcos "realizes the dynamics of the region at the moment and that the Philippines really needs to step up," a Philippine official told the Post. The official added that Marcos has been monitoring developments in the Taiwan Strait and in the West Philippine Sea.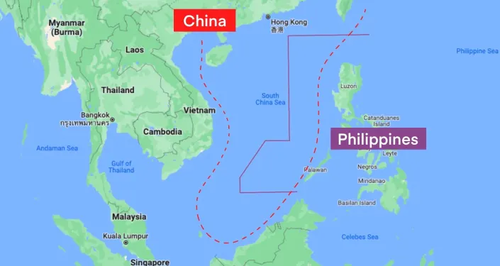 The Biden administration has repeatedly promised the US military will come to the Philippines' defense in the event of a violent conflict with China, including in the South China Sea, potentially over the disputed Whitson Reef.
In a recently obtained memo, a four star Air Force general warned officers in his command that he believes the US "will fight [China] in 2025."
Tyler Durden
Sat, 02/04/2023 – 19:00