Sales Of $10 Million-Plus Homes In Brooklyn Reach A Record In 2022
While questions about the housing market in general continue to swirl and as we anxiously await how much deflation we are in store for in the housing industry, at least one area is on an upswing: Brooklyn.
This week it was reported that a "record" number of homes in the borough sold for $10 million or more in 2022, according to Bloomberg. It once again paints a picture of people trying to get out of the heart of U.S. cities – Bloomberg noted that people were drawn to the "family friendly" neighborhoods.
Last year there were 13 sales over $10 million, which was up from 3 in 2021, the report says, citing Compass. 
Leonard Steinberg, a broker at Compass, commented: "A decade or so ago, people went to Brooklyn as a secondary choice because of affordability. Nowadays, a wave of people are choosing
Brooklyn as a first choice and not even considering Manhattan. It has nothing to do with price. It has everything to do with quality of life, a sense of community and just that small town, big city feel that you can really only achieve there."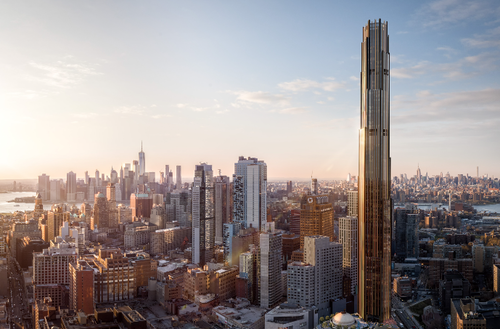 Of the homes that sold, six were in Brooklyn Heights, three in Park Slope and one in Cobble Hill, the report says. 
Across the U.S., we are seeing a similar pattern from $10 million-plus markets. In places like Austin, sales of such homes were up from zero in 2021 to 5 in 2022. In North Florida, sales of similarly priced properties were up to four in 2022 from just one in 2021. 
"What we're seeing is that wealth is spreading and wealth is very comfortable being removed from big cities because creating the wealth and maintaining the wealth can be done from multiple locations," Steinberg continued. 
Bloomberg noted that: "The most expensive deal in Brooklyn last year was at 88 Remsen St. in Brooklyn Heights, a brownstone with carriage house that traded for $18.3 million in September."
Steinberg attributes the rise in prices not just to demand, but also "inflation in the prices of luxury homes and goods".
"A lot of these homes have wonderful historic details that no one is going to recreate today. You'll pay an enormous premium for beautiful, move-in renovated homes," he concluded. 
Tyler Durden
Fri, 02/03/2023 – 21:20