India Set To Crank Up Coal Power To Meet Soaring Demand
Authored by Tsvetana Paraskova via OilPrice.com,
India will see its power generation from coal increase in the coming year as authorities plan to have coal-fired units maximize electricity production from imported coal to meet rising demand, government sources told Reuters on Monday.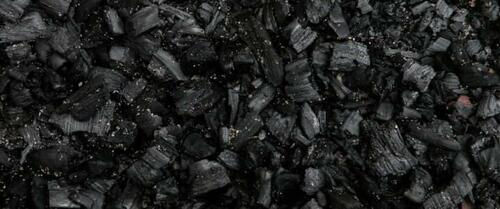 The government of India, where coal still generates around 70% of electricity, plans to use an emergency law to have more coal-fired power generation this summer, expecting record demand, according to Reuters' sources.
Indian coal power plants that have relied on imported coal have not run at full capacity recently because they cannot compete with those using cheaper domestic coal supply. Last year, coal prices globally surged to a record as the EU banned Russian coal imports in August, and the coal trade flows changed, while energy security has been a priority over climate pledges for many developing nations.
India's government expects coal-fired power plants to use 8% more coal in the next financial year between March 2023 and March 2024, as demand is set to continue rising thanks to growing economic activity and unpredictable weather, according to Reuters.
The emergency law is being invoked after Maharashtra and Gujarat, the western Indian states that host the majority of the industry, asked for emergency measures to ensure power supply, Reuters' sources say.
Last June, the largest power-generating company in India, state giant NTPC Ltd, said it could increase its coal-generation capacity as it prioritizes energy security after power outages in the spring.
The coal phase-out in India is "going to take 2-3 decades, if not more," NTPC's chairman Gurdeep Singh said at the time.
India's coal minister said at the end of 2022 that the country has no intention of ditching coal from its energy mix any time soon. Addressing a parliamentary committee, Coal Minister Pralhad Joshi said that coal would continue to play an important role in India until at least 2040, referring to the fuel as an affordable source of energy for which demand has yet to peak in India.  
Tyler Durden
Wed, 02/01/2023 – 20:05